ALBUM OF THE DAY
Album of the Day: Del Paxton, "All Day, Every Day, All Night"
By Jonathan Bernstein · March 07, 2017
​
​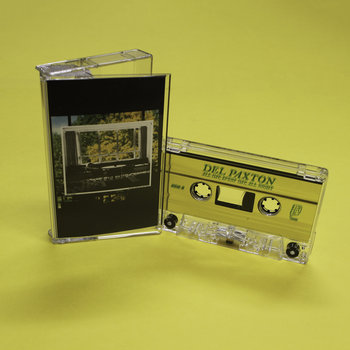 .
00:10 / 00:58
Merch for this release:
Vinyl LP, Cassette, Compact Disc (CD)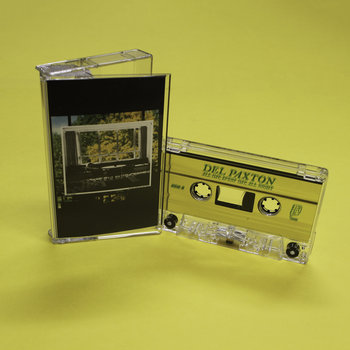 Del Paxton's 2013 debut EP, Worst Summer Ever, was a bleeding-heart collection of rock songs that positioned the band at the fore of the so-called "emo revival." Four years later, the Buffalo outfit is back with All Day, Every Day, All Night which, compared to Summer, is more subtle and subdued, and more thematically coherent and lyrically focused. The trio—singer-bassist Dylan England, singer-bassist Zack Schoedel and drummer Greg McClure—often center their narratives in the brutal isolation of upstate New York. "Honey, you ought to leave your phone on when you leave Fredonia," England implores in the opening to "Wrong Distance," using his artful vocal phrasing to make the words "phone on" rhyme with the name of the college town. The brutal weather of the group's Buffalo, NY home is often used as a metaphor for spiritual loneliness. "Buried under the covers/Buried under the years like the others," a snowed-in England sings halfway through the record.
Occasionally, All Day ventures outside the standard guitar/bass/drums formula to thrilling result. "Coast to Coast AM," an ambient two-minute song that features programmed drums and a single repeated refrain, draws its power from minimalism. But what remains clear throughout the record is that the group's greatest strength lies in their ability to wring deep feeling out of simple wordplay. "You taste like fall/ Cold and desperate and alcohol/ I fall," England sings on "Loose Leaf," the album's emotional centerpiece. On All Day, Every Day, All Night, Del Paxton double down on both nuance and emotional intimacy, making a warm record for cold nights.
—Jonathan Bernstein