ALBUM OF THE DAY
DEHD, "Flower of Devotion"
By Nina Corcoran · July 20, 2020
​
​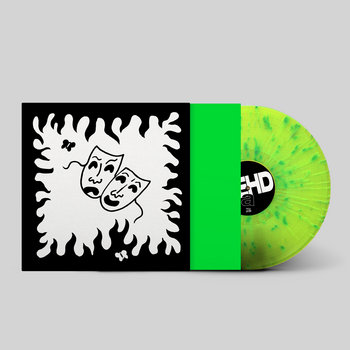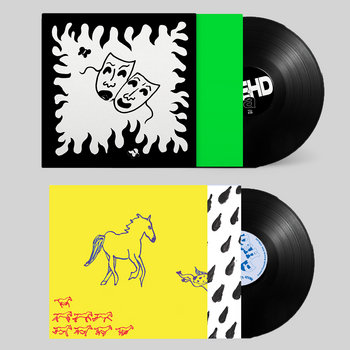 .
00:10 / 00:58
Merch for this release:
Vinyl LP, Compact Disc (CD)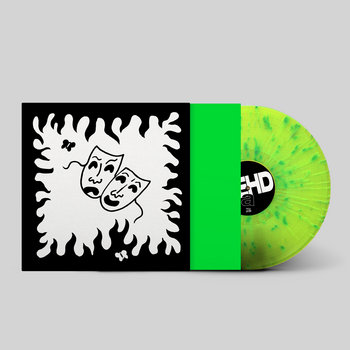 This year has produced a number of new albums that unintentionally capture what life is like in quarantine—Owen Pallett's Island, Tenci's My Heart Is an Open Field, Midwife's Forever—but few have portrayed what life will feel like afterwards. With Flower of Devotion, their new full-length, Chicago trio Dehd have created a record about the transitory moment of reengaging with the world after a dark spell of solitude. The timing is a coincidence, of course, but the effect it has on first listen feels like fate.
Up until now, Dehd made a name for themselves with anxious, off-kilter post-punk; their first two records, 2016's self-titled debut and 2019's Water, brimmed with jittery guitar chords and dissonant yells. But this time around, the overarching dread has dissipated: singer-bassist Emily Kempf, singer-guitarist Jason Balla, and drummer Eric McGrady sound confident and curious instead, approaching their work through a new lens of comfort. After Kempf and Balla set the scene with liberating, escalating hollers in opener "Desire"—"Let me out/ Let me out/ Let me out," they both sing, trading the phrase back and forth like they're stacking Jenga blocks—Dehd spend the rest of the album opening their windows and climbing outside. From the buoyant melody of "Loner" to the slow drawl of "Flood," these songs balance strong vocal performances with indie pop gloss reminiscent of SALES and Lower Dens, helped all the more by Balla's gentle production. Despite the lyrical focus on fractured relationships and unexpected endings, Flower of Devotion is an album for remembering the revitalizing feeling of inhaling fresh air—the aural equivalent of a gleam of hope.