ALBUM OF THE DAY
Deathprod, "Compositions"
By Louis Pattison · January 31, 2023
​
​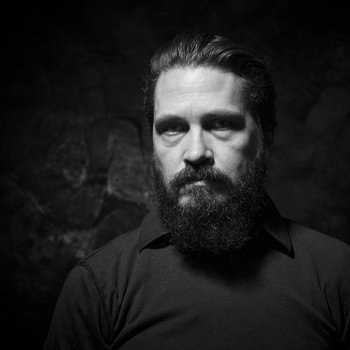 .
00:10 / 00:58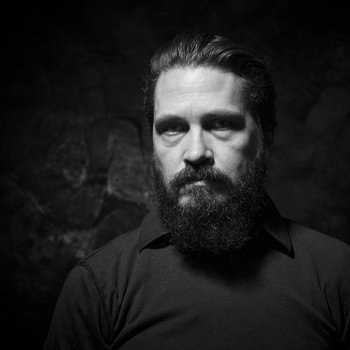 Merch for this release:
Vinyl LP, Compact Disc (CD)
Helge Sten, the man behind Deathprod, is what you'd call a lifer. A founder member of Norwegian improvisers Supersilent and an in-demand sound engineer with his fingerprints on a good proportion of the Rune Grammofon back catalog, Sten started recording under the name Deathprod back in 1991 and has continued intermittently since. Sten calls his approach to sound an "audio virus." As well as being the name of his recording studio in Oslo, it's his terminology for Deathprod's distinctive recording set-up: a jerry-rigged web of electronic devices—primarily analog, customized, and/or obsolete—which he chains together to create a sound that is sparse and minimal, but carefully plotted and pitted with cavernous depths.
Compositions explores this approach with a steely focus. Listening to its 17 tracks, numbered in order of their creation, brings to mind mental images of industrial spaces or mechanical processes—the visceral throb of a generator, the shrill scrape of metal on metal, the rumble of gigantic objects in a state of gradual motion. It can be intense, as on "Composition 3"—a procession of corroded electronic groans that crash in relentlessly, like waves against a shore. Other times, Compositions adopts a ghostly drift that recalls an album like Nurse With Wound's autonomic ambient masterpiece, 1998's Soliloquy for Lilith. Both albums share a sense that the humans have departed, and the perverse web of musical equipment they have left behind is working to its own infernal logic.
This push and pull between intention and chance, composition and improvisation, is perhaps the secret ingredient that gives Deathprod's music its sense of eerie charge. It's a quality that was present on 2021's Sow Your Gold In The White Foliated Earth, a collection of exploratory tracks that Sten made using custom-built acoustic instruments designed by the late composer Harry Partch, which he loaned from the Cologne-based new music ensemble Ensemble Musikfabrik. This link to compositional practice in Deathprod's work feels increasingly clear. Yes, the timbres of a track like "Composition 6"—a slow progression of metallic scree and eerie, bell-like resonances—is not a million miles removed from those employed by a generation of bedroom noisemakers. But Sten's assertion that these tracks are "compositions"—with all the baggage that implies—feels legit. As abrasive as it can be, Compositions feel carefully plotted, with moments of deliberate silence and a sense of progression. It's not hard to imagine these tracks being notated, then handed off to be interpolated through the wheeze of a pump organ or sung by a choir.
Not necessary, of course. Three decades on from Deathprod's inception, Sten is still refining and focusing his sound. Compositions feels like a distillation of his approach, the audio virus in its purest, most transmissible form.