ALBUM OF THE DAY
DAWN, "Second Line"
By Amaya Garcia · April 30, 2021
​
​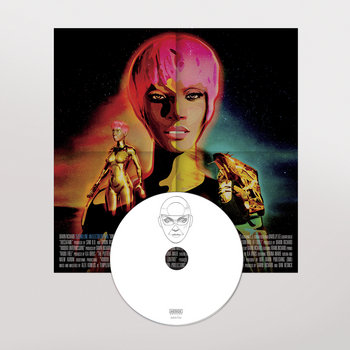 .
00:10 / 00:58
Merch for this release:
Vinyl LP, Compact Disc (CD)
The journey of New Orleans singer-songwriter Dawn Richards through the music industry has been a circuitous one—launching into the mainstream in the early '00s with the Diddy-created R&B group, Danity Kane; developing a duo with Diddy called Dirty Money; then, becoming an independent artist exploring EDM and avant-pop. Feeling burned out, she returned home to Louisiana, reclaiming her New Orleans roots and absorbing the music of the region into her songs on 2019's New Breed. That theme continues on Second Line, where footwork, R&B, lush house, hard bounce percussion, and Detroit techno provide the backdrop to the story of an android named King Creole, and her journey through art, love, history, and the music industry.
The album is broken up by samples of recorded interviews with Richards' mother, who speaks about her history in New Orleans and her life as a Creole woman. These recordings lend added gravity to Richards' narrative of struggle, perseverance and, ultimately, acceptance through love and art. Album opener "King Creole (Intro)" is a house number with rolling percussion, where Richards details a kind of mission statement for the album: "The blueprint is me," she says, "I am the genre." Both statements are true; Richards cycles through lush pop/R&B ("Boomerang"), techno ("Bussifame"), bounce ("Pilot [a lude]"), funk ("Voodoo [intermission]"), and classical piano with both confidence and ease.
As its title implies, Second Line is also an ode to New Orleans' Black traditions; the second line is a group of musicians and dancers in a parade who improvise over the lead section's rhythms. Anyone can join a second line, and the long parades that feature second line dancers are celebrations—honoring the life of someone who died, or commemorating a significant event. Here, Second Line serves as a celebration of Richard's rebirth; it's an album that uses the travails of King Creole to tell a story of resilience on the way to creative and personal freedom. As Richards makes plain on "Radio Free": she is finally free, and is ready to be heard.