ALBUM OF THE DAY
Album of the Day: David Garland, "Verdancy"
By Jim Allen · March 07, 2018
​
​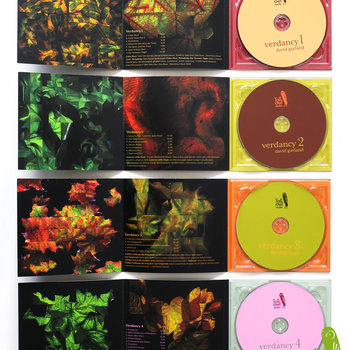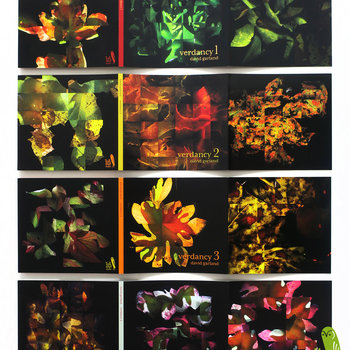 .
00:10 / 00:58
Merch for this release:
Compact Disc (CD)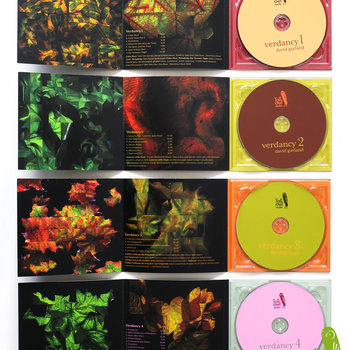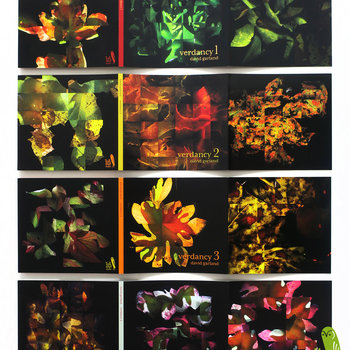 Veteran New York composer and multi-instrumentalist David Garland is probably best known as a public radio mainstay, hosting WNYC's outside-the-box music program Spinning On Air from 1987 to 2015 (and currently continuing it as an indie podcast). But his work as a musician pushes the envelope even more, and Verdancy is a staggering, shape-shifting, four-hour journey that includes contributions by everyone from Yoko Ono to renowned Czech singer Iva Bittová and members of indie bands like Vetiver, Mice Parade, and Buke & Gase. It encompasses electronics, folk, world music, ambient textures, avant-garde experimentalism, and neo-chamber music, never staying in one stylistic spot for long. But Garland still maintains a visceral through-line, the acoustic guitar feedback of "Color Piece" sharing a spiritual source with the analog synth squiggles of "Efflorescence," and the galvanizing electronic rumblings of "Caliban Calibrates the Ecosystem" foreshadowing the deep, industrial grind and buzz on "Ceaseless."
Garland is technically a singer/songwriter, but putting his work under that umbrella is about as accurate as doing so for, say, Laurie Anderson. Recording in his little cabin studio in upstate New York with a combination of analog synths, custom-modified acoustic guitar, woodwinds, and other tools, he's crafted a collection too deep, wide-ranging, and frankly, just too damn long for casual consumption. Verdancy is a deep dive that goes against everything we've been told about how the overwhelming digital age intake of music is supposed to work, but Garland did it anyway. It's a bold artistic statement that's quixotic and rewarding in equal measure.
-Jim Allen