ALBUM OF THE DAY
Damon & Naomi, "A Sky Record"
By Shy Thompson · August 06, 2021
​
​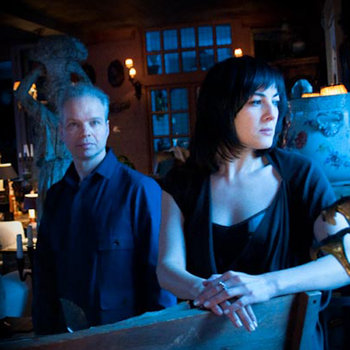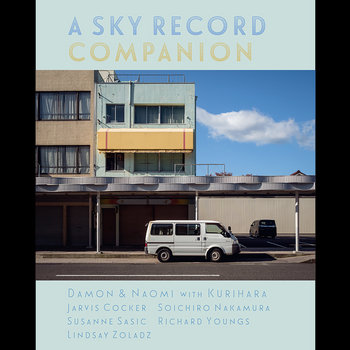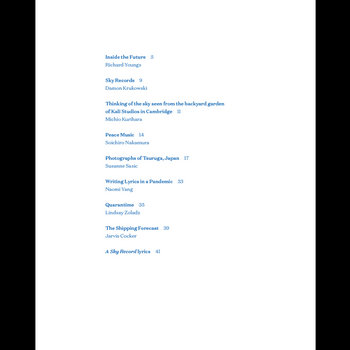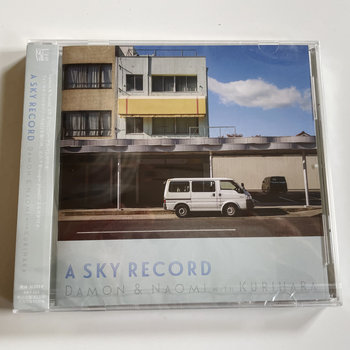 .
00:10 / 00:58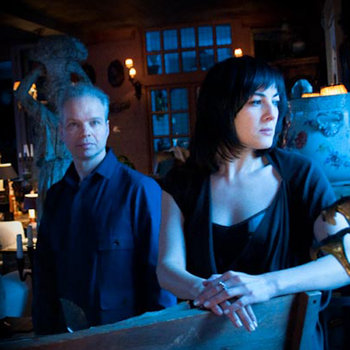 Merch for this release:
Book/Magazine, Compact Disc (CD), Vinyl LP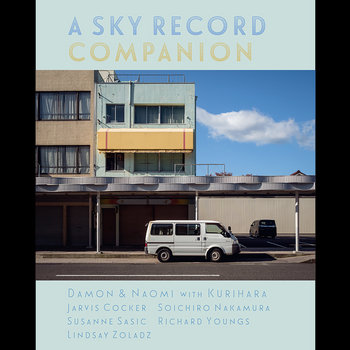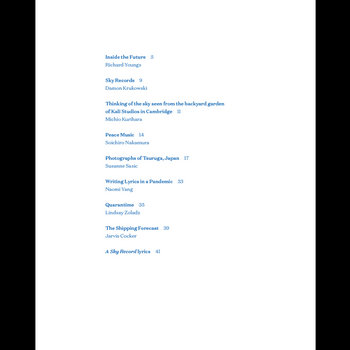 Damon & Naomi have operated, from the beginning, through an approach of deeply personal intimacy. Previously two-thirds of dream pop pioneers Galaxie 500, high school sweethearts Damon Krukowski and Naomi Yang continued as a duo after the abrupt departure of their guitarist Dean Wareham, who went his own way to form the alt-rock band Luna. At first so gutted by the shake-up that they considered quitting altogether, Krukowski and Yang persevered because their love for making music together outweighed the hurt of losing their band. On their latest release, A Sky Record, it's clear that after three decades as a group, their hearts are still in it.
Initially, they tried being a band that was simply a rhythm section (Krukowski played drums and Yang played bass in Galaxie 500), but as Yang recalls in the press release for A Sky Record: "We couldn't just put down bass and drums, it was like, where's the song?" Krukowski chose to pick up acoustic guitar and Yang made the switch to keyboard, which they found made it easier to keep time as a two-piece. They learned how to play together all over again, creating warm and sleepy folk rock tunes perfectly suited to their own pace. Playing with Damon & Naomi would mean navigating a musical language the two of them have been developing over a long period of time, and bringing something to complement that delicately crafted balance. Enter Michio Kurihara.
A member of the hugely influential Tokyo psych-rock group Ghost, Kurihara met Damon & Naomi in 1995; Ghost was invited to tour with Magic Hour, the group Krukowski and Yang were playing with at the time, as a result of a deepening love the two of them had developed for Japan's psych-rock scene. They cemented this kinship with a collaborative record in 2000—Damon & Naomi with Ghost—which prominently featured production work from Masaki Batoh and, notably, Kurihara's unmistakable hazy style of electric guitar. Since then, Kurihara has become a reliable collaborator, but also something more—Krukowski and Yang call him the third member of the band, playing shows and recording with him whenever they're in Tokyo.
Family reasons kept Kurihara from leaving Japan, and Damon & Naomi hadn't been able to visit for quite some time. In 2019, after nearly a decade apart, luck would have it that they would be able to record at Peace Music in Tokyo and reunite with Kurihara again.
Rather than transforming the character of Damon & Naomi's immaculately designed emotional latticework with his unique style of playing, Kurihara augments it, flowing freely through the open spaces. Kurihara's preferred way of working is to start with an image or mood to construct his vast expanses of psychedelic sound, and Krukowski and Yang readily provide those building blocks. Yang first described the feelings the songs were intended to evoke, worked together with Krukowski and Kurihara on the music, and wrote the lyrics after bringing the tracks back home from Japan—an approach that differs from their usual as Damon & Naomi, but has become the typical workflow when they're with Kurihara.
This collection of songs reflecting upon love and longing for someone far away took on a new and melancholy meaning after Damon & Naomi parted ways with Kurihara and penned the lyrics during the pandemic, when reunion became uncertain all over again. Despite the extended time apart, A Sky Record is the sound of three minds working on the same frequency. The band finally got back together.