ALBUM OF THE DAY
Album of the Day: Cosmic Analog Ensemble, "Une Vie Cent Détours"
By Will Schube · November 09, 2018
​
​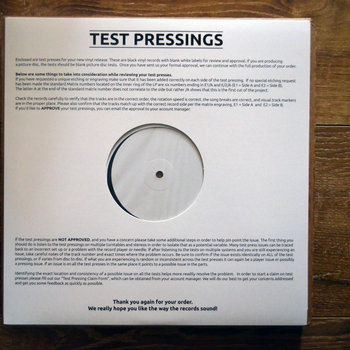 .
00:10 / 00:58
Merch for this release:
Cassette, Poster/Print, Vinyl LP, 2 x Vinyl LP
Which Cosmic Analog Ensemble album is your favorite? You'd be forgiven for needing a few minutes to decide. The Lebanese producer Charif Megarbane has released over 70 records in the past half decade, both under his C.A.E. moniker as well as through various side projects. The recently released Une Vie Cent Détours, one of Megarbane's best in that span, feels like a cloudy day at the beach—a psychedelic spin through the beat-heavy world of Cosmic Analog Ensemble.
Megarbane created Une Vie Cent Détours while living in Lisbon, and the record betrays this influence in its cigarette smoke-laced vibes and cafe corner casualness. Album opener "Premiers Détours" takes a spine-tingling Middle Eastern melody and chops it into a head-nodding beat, sounding as if it's coming from a faraway speaker. Then, Megarbane dusts off the surface and ends up with a pop groove somewhere left of the Beatles during their acid days. "The Constant and the Variation" sounds like a carnival ride soundtracked by Harmonia, infused with enough of a krautrock pulse to retain its European roots.
But like all Cosmic Analog Ensemble records, Megarbane puts forth a global vision, tying the threads together with his ability to make his songs feel both loose and hypnotically precise. It's an exact skill, and with so many records under his belt, it's a marvel that Megarbane can retain this type of cohesion throughout an entire album, let alone his entire discography. With Une Vie Cent Détours, Cosmic Analog Ensemble makes the debate regarding his best record that much easier to answer.