ALBUM OF THE DAY
Contento, "Lo Bueno Está Aquí"
By Richard Villegas · November 10, 2020
​
​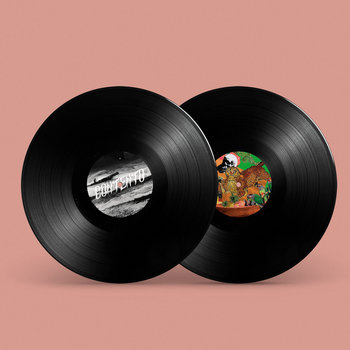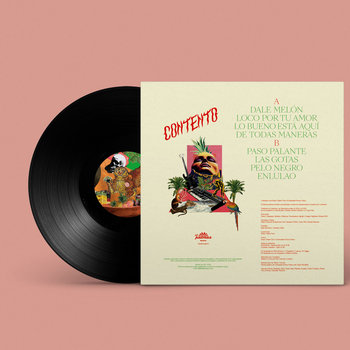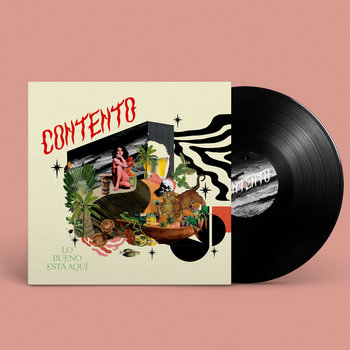 .
00:10 / 00:58
Merch for this release:
Vinyl LP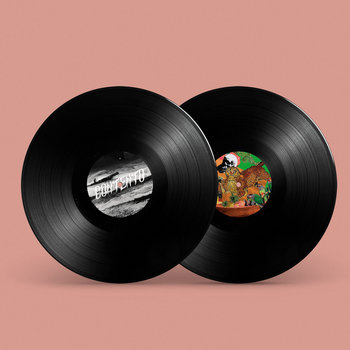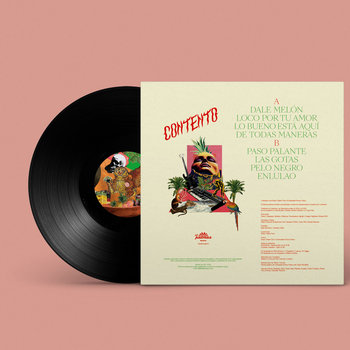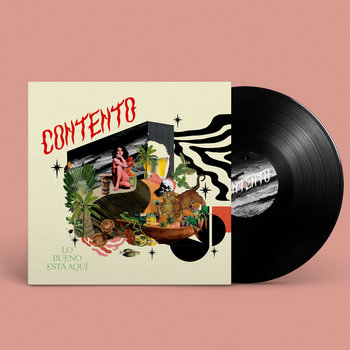 Putting your own spin on a pop culture monolith can be tremendously daunting, but Colombian producers Paulo Olarte and Sebastián Hoyos of salsapunk duo Contento seem to have taken the challenge in stride. On their joyful, audacious, and constantly shapeshifting debut Lo Bueno Está Aquí, the pair deliver a document of salsa hybridity, honoring centuries of migration and cultural dialogues while embracing modern techniques that inform their musical DNA.
Textured album opener "Dale Melón" sets a jubilant tone with congas and güiro that steadily grow into a tropical orchestra incorporating bass, piano, alto sax, and jangling Chajcha percussion. But the song's casually lo-fi vocals also hint at a record seeking the euphoria of a Medellín block party while unafraid of cheeky experimentation. "Pelo Negro," a cumbia-fied spin on Led Zeppelin's "Black Dog" aims to pull the rug from under the listener, while on "Loco Por Tu Amor," Contento double down on the imported flourishes with dark synths, a saturated bass line and jagged drum pads that flirt with electroclash. These elements, while largely foreign to the salsa canon, are a constant through Olarte and Hoyos' multitude of fusion projects, which include Acid Coco and Sano, the latter an early gem of Berlin-based Latin house label Cómeme.
Crossroads are a major theme of Lo Bueno Está Aquí, both in the music and behind the scenes. Olarte, who is based in Geneva, and Hoyos in Barcelona, linked up sporadically between 2016 and 2019, fine-tuning their swirling mix of Latin American sounds and myriad influences. Salsa was a logical canvas for the pair, widely enjoyed and repurposed across all Caribbean-adjacent countries, particularly Colombia, with much of its rhythmic palette traceable back to Africa and its post-colonial diaspora. Contento embrace salsa's tangled and worldly history by paying tribute to New York boogaloo on "Las Gotas" and echoing the psychedelic organ melody of Santana's "Oye Como Va" (itself a bold reimagining of Tito Puente's classic) on "De Todas Maneras." Their nod to African masters like Staff Benda Bilili and Fela Kuti on the triumphant "Paso Palante," perfectly captures the duo's musical voraciousness, as well as their understanding that home is a transient and evolving idea.