ALBUM OF THE DAY
Album of the Day: Como Mamas, "Move Upstairs"
By Max Savage Levenson · May 29, 2017
​
​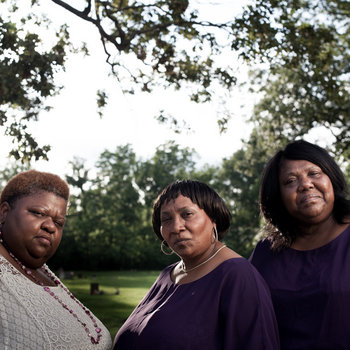 .
00:10 / 00:58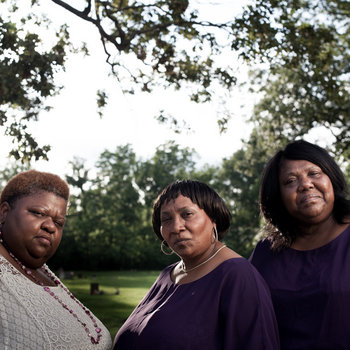 Ester Mae Smith, Angela Taylor, and Della Daniels grew up together in the segregated town of Como, Mississippi, in the 1950s. In the half-century since, the three have remained best friends and Como residents, regularly singing together at their childhood church, Mt. Moriah. It has only been in the past decade, as the trio has entered later age, that they have solidified their friendship into a musical ensemble—the Como Mamas.
After a chance encounter with Daptone Records producer Michael Reilly, the Como Mamas recorded their 2013 debut, Get an Understanding, at Mt. Moriah; its 13 tracks were comprised solely of their voices. Offsetting gruff and gritty howls with sweeter tones, the album was rich in both texture and melody.
Move Upstairs, their follow-up, is immediately distinct from its predecessor: it features a full band. But instead of diluting the trio's magnetic voices, the arrangements, recorded live in the studio by Daptone Records' "family band," give the songs momentum and energy. While the band's contributions are at times minimal—like the sparse percussion on "Glory Glory Hallelujah"—they can also pivot on a dime, delivering a walloping proto-blues romp. Lead single "Out of the Wilderness" swings like a long-lost Otis Redding track, and the title track features an infectious call and response.
Thematically, the album is grounded, fully, in the culture of the church. As Daniels recently explained, "In Como, church is it," and these songs, all of which are interpretations of old traditionals and spirituals, focus on themes of redemption, gratitude and the glory of a higher power. Yet it's hard to approach these sentiments solely through the lens of religion; the Como Mamas lived through segregation in a largely impoverished town, and have seen tough times become, at least on surface level, less so. As Smith explained recently, she's "infinitely grateful to God for giving her the resources to raise two kids who never had to pick cotton, wear clothes made from old flour sacks, or go hungry in lean times" like she did. The Como Mamas' music is both celebratory and redemptive.
—Max Savage Levenson