ALBUM OF THE DAY
Album of the Day: Colleen, "A flame my love, a frequency"
By Liz Pelly · October 31, 2017
​
​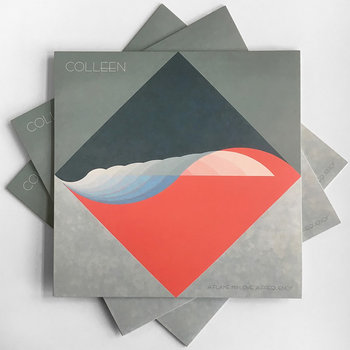 .
00:10 / 00:58
Merch for this release:
Vinyl LP, Compact Disc (CD)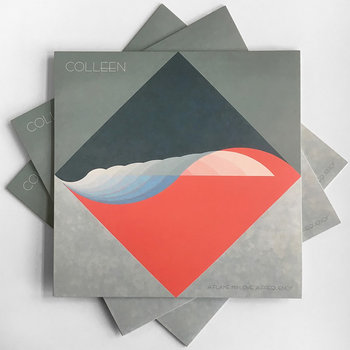 A flame my love, a frequency, the title of French multi-instrumentalist Cécile Schott's seventh record, is less a description and more a poem. It's a string of words in motion, an apt entryway into her eloquent, similarly forward-moving music. Since 2001, Schott has recorded as Colleen, creating enveloping worlds of electronic ambience using instruments like the viola de gamba along with found sounds, and music boxes. Her earliest records are sample-heavy, but gradually, she began experimenting with looped acoustic instrumentation. In 2013, she introduced vocals to the mix.
The notion of reimagination is central to her work. She once used the French word "décalage" while discussing her music, which means, roughly, to get out of sync and then find oneself again. It's a concept that could also describe her ever-evolving sound, a constant renegotiation of her musical binaries: machines versus humanness, samples versus acoustic loops, vocals versus instrumentals.
A flame my love is her first record based entirely on electronics and voice, and its songs were made using just one pocket piano, one synthesizer, and two effects pedals. From that minimal instrumentation come meditations on melancholy, melodies that fold in on themselves, with Colleen weaving sounds together to create a choir of intricate chirps. On "Separating," she whispers her lyrics with deliberateness. Her synth plays out like violin notes, and as the space grows, so does the rhythm. "Another world" circles on its own dizzying momentum.
"Winter dawn" is among A flame my love's most striking moments, a song that pits beauty against tragedy, a slow-building synth sprawling out beneath her words. "The world had nearly ended yet the sky was blue," she sings, "and I came home with a fistful of fear." About four minutes in, as the electronics swell around her, she locates a moment of calm. None of this is accidental: Colleen has said that this album was "composed over the course of a year marked by the constant presence of death." She was in Paris on the night of the 2015 Paris terrorist attacks, and wrote many of the songs after a close family member had fallen ill. For her, making this album felt like therapy. Its songs are sad, but still allow for hope, echoes searching for stillness. In a world of daily horror, A flame my love feels medicinal.
—Liz Pelly