ALBUM OF THE DAY
Album of the Day: Cheer-Accident, "Fades"
By Brad Cohan · June 11, 2018
​
​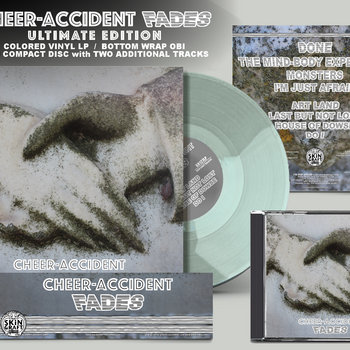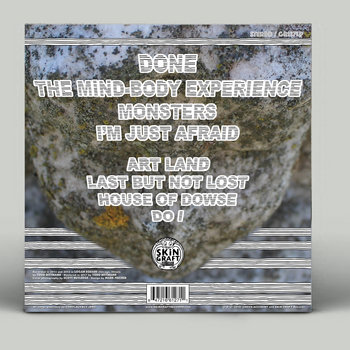 .
00:10 / 00:58
Merch for this release:
Vinyl LP, Compact Disc (CD)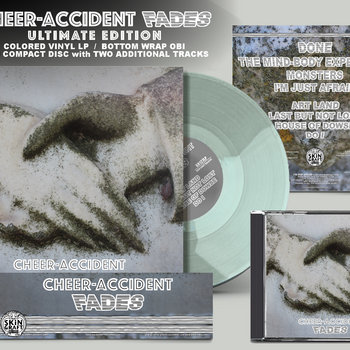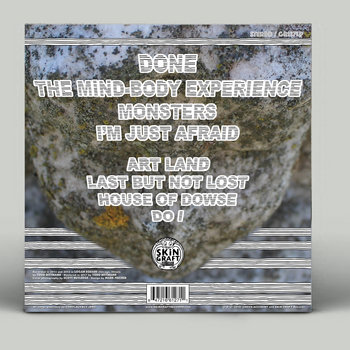 Chicago has long been the home of pioneering freethinkers across a host of musical genres. The Association for the Advancement of Creative Musicians (AACM) remain true originals in the improvised music realm, Tortoise helped put post-rock on the map, and The Flying Luttenbachers birthed "brutal-prog" while U.S. Maple's "anti-rock" approach drew on no wave and minimalism.
Then there's Chi-town's long running Cheer-Accident, classification-defying experimentalists who rank somewhere near the top of the "best band you've never heard of" list. A tirelessly creative freak-force of nature, C-A have flown under the radar while amassing a staggering 18-album catalog over their three-decade lifespan on the fringes of progressive rock, art-pop, and noise.
C-A's M.O. has been one of constant reinvention, and 2017 was a treasure trove of old and new sounds. SKiN Graft Records reissued 1999's angular, herky-jerky Trading Balloons and 2000s outings like Salad Days, which consists of jagged, jangly pop, and Cuneiform Records released Putting Off Death, a fresh batch of lush keyboard and horn-driven orchestral post-jazz weirdness.
That deep-seated eclecticism and left-field approach is further crystallized on the sparkling—and strangely accessible—new effort Fades. Sure, the core duo of drummer/vocalist Thymme Jones and multi-instrumentalist Jeff Libersher (augmented by a supergroup of sorts featuring members of Faun Fables, Sleepytime Gorilla Museum, and Lovely Little Girls) still journey on dizzying time signature-packed trips, but the 10 exhilarating tunes on Fades are as infectious as they are spastic.
C-A has called it "kraut pop," a fitting label for the sun-kissed Can-meets-Stereolab grooves that light up Fades. Right off the bat on the positively earwormy "Done," C-A settle in on a crisp motorik chug, peppered with synth bass-fueled sci-fi blips and bleeps, space-jazzy hornplay, and dreamy bop-bop-bops (courtesy of vocalists Elizabeth Breen and Lindsay Weinberg) cut from the Dots and Loops cloth.
From there, it's all pop-centric, hooks-laden eccentricity, as Jones, Libersher, and company rattle off song after song of fuzzed-out bliss. "The Mind-Body Experience," anchored by hypnotically metronomic beats, distortion-caked bass plucks, arena-sized guitar riffs and Jones's airy croon is propulsive and catchy at the same time, while the Dawn McCarthy-sung "Monsters" is just as addictive, and the jewel of bunch. As robotic kraut pop rhythms drive much of Fades along, C-A manage to fit in a couple of gnarly freak-outs, spazzing out on the zigzagging theatrics of "Last But Not Lost" and the playful, sonic nursey rhymey assault "House of Dowse," featuring a guest rap turn from hip-hop artist Bethany Schmitt, aka The Buttress.
Putting Off Death was one of 2017's best records and Cheer-Accident have quickly followed up with Fades, a surefire lock for one of those year-end best-of lists.