ALBUM OF THE DAY
Album of the Day: Charles Bradley, "Black Velvet"
By Max Savage Levenson · November 16, 2018
​
​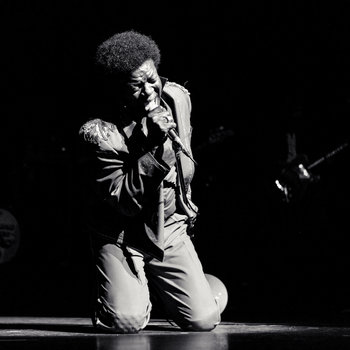 .
00:10 / 00:58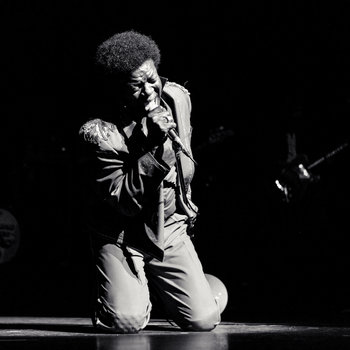 Merch for this release:
Vinyl LP
Before he emerged as a standard bearer of the neo-soul movement and one of the most magnetic performers in contemporary music, Charles Bradley sang in a James Brown cover band under the name Black Velvet, from which this album takes its name. It's an intriguing title for this posthumous release, which comes just over a year after he passed away from stomach cancer at the age of 68: it reflects not only the remarkable final decade of his life—in which he rose from impersonating a star to becoming one—but his effortless gift for exuberant, emotive performances that was with him long before the world started listening.
Bradley recorded the songs on Black Velvet over the course of this past decade, during the sessions for his three studio albums (2011's No Time for Dreaming, 2013's Victim of Love, and 2016's Changes); it's a testament to both his his impassioned vocals and the skill of his deft backing band—the Menahan Street Band—that the tracks retain the feel of a cohesive album. While the riveting "I Feel a Change," "Can't Fight the Feeling," and the slow-burning "Luv Jones" dish up quintessential blasts of Bradley soul, his covers provide proof of his willingness to embrace atypical styles ranging from Americana and grunge to metal and hard rock. (In other words, his devastating take on Black Sabbath's "Changes," off Bradley's 2016's album of the same name, was no mere novelty.) Here, in Black Velvet, Bradley and his band reimagine Nirvana's blistering ode to self-loathing "Stay Away" as a slice of slinky glam. Later, the group deliver a muscled and energetic take on Neil Young's "Heart of Gold," emphasizing its narrator's lonesome yearning.
The album's biggest surprise is its title track, on which Bradley himself does not sing—yet his spirit can be clearly felt within the band's rolling surges of horns and guitars, radiant and solemn in equal measure. It's the same mixture of emotions that Bradley channeled masterfully throughout his career. It's how we knew he heard us, and it's why we saw ourselves reflected in his pain and his joy. In his absence, both in this song and in our lives, we hear him more than ever.