ALBUM OF THE DAY
Caroline Loveglow, "Strawberry"
By Ed Blair · March 01, 2022
​
​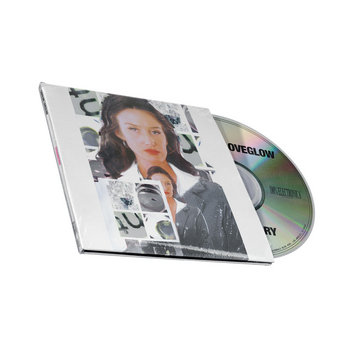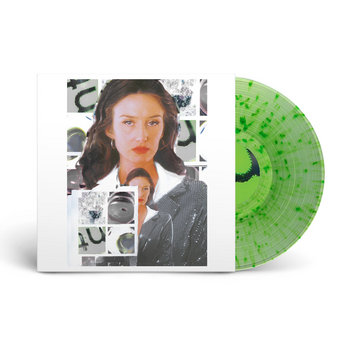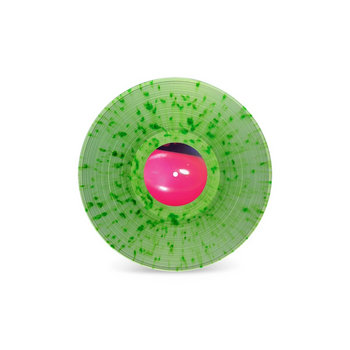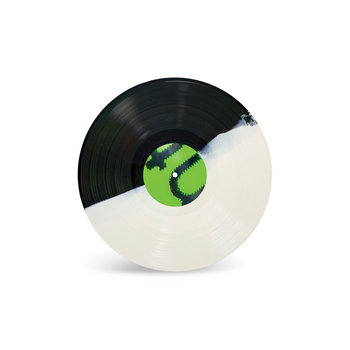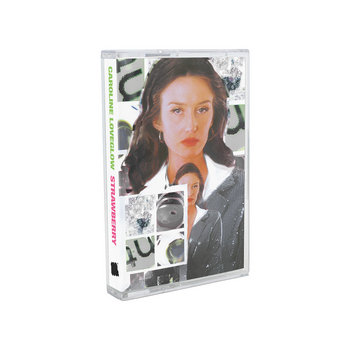 .
00:10 / 00:58
Merch for this release:
Compact Disc (CD), Vinyl LP, Cassette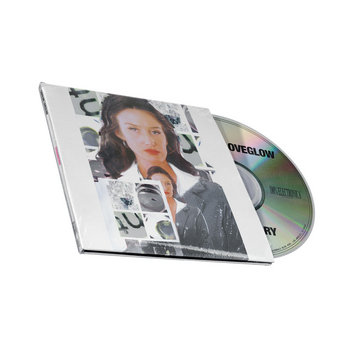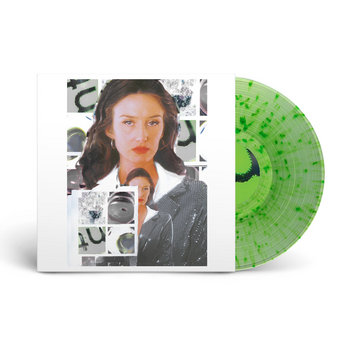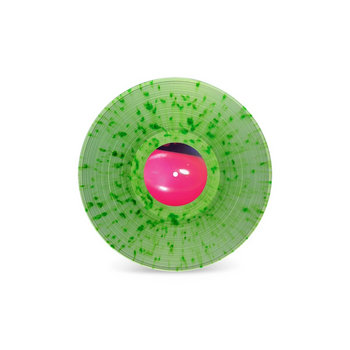 It's tempting to view the palpable loneliness that winds through Caroline Loveglow's dreamy debut in the context of COVID-19 lockdowns, but isolation is hardly an invention of the pandemic. In fact, Strawberry was written over 5 months in 2019, when the singer was working long shifts at a restaurant, living without roommates for the first time, and nursing her wounds from a breakup. Anyone sapped by the exceedingly draining demands of modern capitalism will recognize the need to retreat to a private internal landscape, while also recognizing the unsustainability of those coping mechanisms.
Loveglow is a noted fan of Brian Eno, and like his best-known work, Strawberry is music for liminal spaces—not only airports, but midnight solo laundromat runs, bus rides through the gleaming steel of an empty downtown, and late-night bedrooms lit by the blue light of a computer monitor tuned to an IRC channel. The connections described in her songs are fleeting, tenuous, but her music is anything but, filled with warm drones and shimmering guitar, all held together with her intimate vocals and unerring pop sensibility.
Opener "Patience, Etc…" serves as a strong introduction to Loveglow (it's the song that first brought her to George Clanton's attention after she submitted a demo version to 100% ELECTRONICA's live VR podcast). There she sings of preachers, unconsummated sin, and apocalypse, all cloaked in a desire for closeness. Lead single "Happy Happy" amps up the yearning with an explosive chorus, while title track, "Strawberry," opens with the sound of gasping, which is swiftly soothed by wistful guitar. Loveglow neatly articulates the ways that settling for your current circumstances can shrink your vision as she coos, "Playing pretend feels the same as the real thing, same as the real thing." She continues exploring the intoxication of fantasy on the dizzying "Zenosyne," where shoegaze guitars underscore the tale of someone trapped alone in their "dream hotel," deaf to Loveglow's pleas to "be what you want."
"Foxy" and "Blue Arcade," both feature protagonists alone in public places, be they bars or suit shops, avoiding the narrator in favor of fame and vice respectively. Fittingly, they are the most musically contemplative moments on Strawberry, emphasizing the distance between singer and subject. The synths that accompany "Sink" bring to mind early CHVRCHES at their most delicate, as Loveglow tenderly sings, "How it feels to sink is such a lonely, lonely, thing." It's a heartbreaking song, one that holds all the pain of adulthood while wishing for earlier, easier times and recognizing the impossibility of going back. "On Earth," continues the descent, somehow finding Loveglow full circle as she mixes blasphemy and prayer again. "I wanna see God, and then I'll believe him," she sings over brittle and expansive beats. "I'm drowning in feeling," she laments as the record ends, and while it's not a hopeful note, it's still somehow comforting. Loveglow knows the landscape of the internal isn't the healthiest place to spend your life, but that familiar pain can still be a comfort. A choice to retreat is still a choice, especially in a world that demands so much.