ALBUM OF THE DAY
Album of the Day: Camp Cope, "How to Socialise & Make Friends"
By Ally-Jane Grossan · March 02, 2018
​
​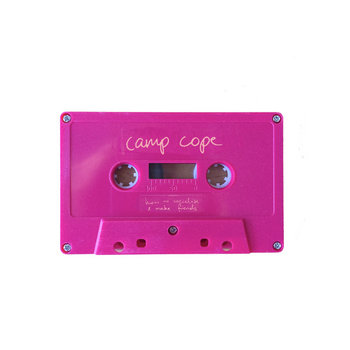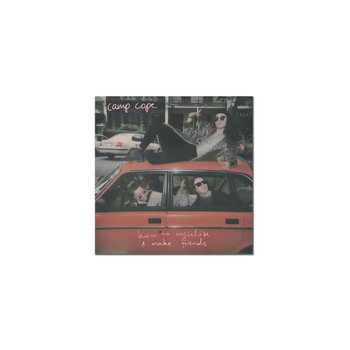 .
00:10 / 00:58
Merch for this release:
Cassette, Compact Disc (CD), Vinyl LP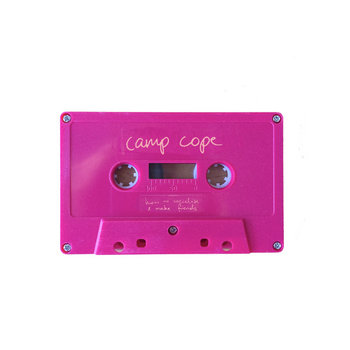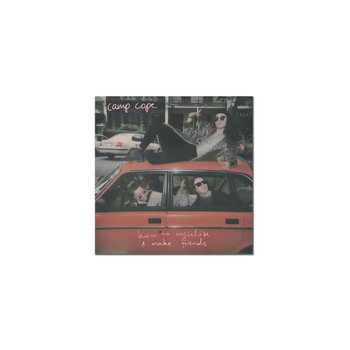 Camp Cope's 2016 self-titled debut was one of those records that crept up quietly and hovered in the background. Their follow-up, How to Socialise & Make Friends, however, stands front and center: it delivers a powerful dose of catchy indiepop riffs and the incredibly dynamic voice of lead singer Georgia Maq. The Melbourne trio, rounded out by Kelly-Dawn Hellmrich and Sarah Thompson, belong in the genre of ultra-polished lo-fi, the vocals pressed so close to the glass edges of the song that the singer's face is practically right in your ear. This is a good thing.
Camp Cope is a female-fronted rock band who unapologetically sing about dismantling the patriarchy of the male-dominated music industry. This is not a timid list of grievances; it's a funny and devastating testament to the fact that Camp Cope can beat the boys at their own game. "The Opener" is a withering stare in the direction of men claiming they didn't have time to include more women on the festival bill. The lyrics are a witty screed against rampant sexism and exclusion as Maq sings, "It's another all-male tour preaching equality / It's another man telling us we can't fill up the room / It's another man telling us to book a smaller venue." (Camp Cope seem to be quite adept at filling the room, thank you very much.) Maq then mocks the hypocrisy of men by imitating them: "Nah, hey girls, we're only thinking about you."
But How to Socialise & Make Friends is not just about the misogyny in the music industry, it's about the emotional imbalance within male and female relationships. Simplistic chord progressions are comfortingly familiar (yes, Pavement tapes made their way to Australia) as the record drifts from uptempo punk to '90s jangle to emo basslines—but it's Maq's Lucinda Williams-like drawl that sets this band apart. Even though they sing about injustice and being generally fed up with the male species, Camp Cope play like they're having the time of their lives. In their world, no boys are allowed.