ALBUM OF THE DAY
Calabashed, "Behold a Black Wave"
By John Morrison · September 01, 2020
​
​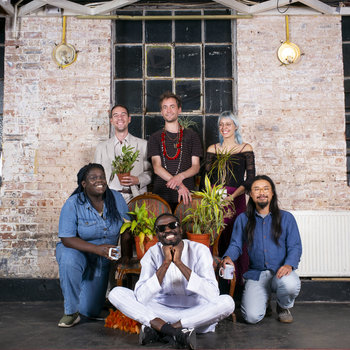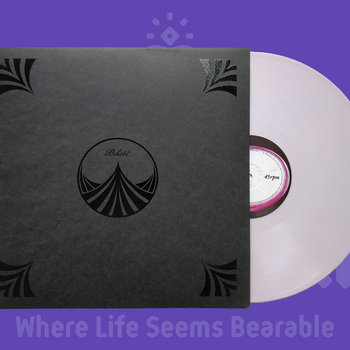 .
00:10 / 00:58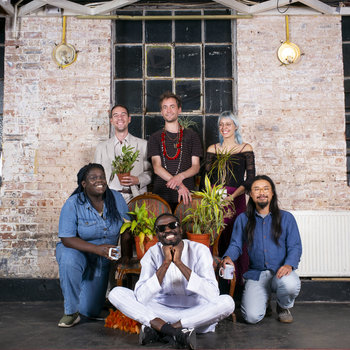 Merch for this release:
Vinyl LP, Vinyl Box Set
London-based jazz and poetry ensemble Calabashed consists of MC and writer Joshua Idehen, saxophonist Alabaster DePlume, Maria Osuchowska on harp, guitarist James Howard, Donna Thompson on drums and Raimund Wong working tapes and FX. Their debut EP Behold a Black Wave is an evocative listen, an album unlike any other music being made right now.
Behold a Black Wave opens on a note of tender optimism with "Ode (Prelude)," a piece that positions Osuchowska's harp arpeggios against subtle bird calls and DePlume's sweeping sax. The tone shifts with "Ode To Jazzman John Clarke," a song that strikes a more somber, reverent note.  A striking tribute to the recently deceased British poet, the piece's tremolo guitars, wordless vocals, and Morricone-style whistles give it a lonesome, Western feel. Idehen's rich, textured voice fills out the sonic picture with spoken-sung declarations of rebirth and resilience. The piece revolves around Idehen's devastating, repeated line: "I took my sorrow and I made a new hymn."
"All of The Lights" opens with DePlume playing long, fragile lines in isolation. Idehen soon joins, his voice twisted and pitch-shifted dramatically while Oscuchowska's harp fills in the gaps. Like every other composition on the album, "All of The Lights" is bizarre and soul-stirring. Whatever Calabashed's influences may be, they've certainly synthesized them into a unique whole. With hints of hip-hop, jazz poetry, and the avant-garde, Behold a Black Wave is a debut of striking depth and power.