ALBUM OF THE DAY
Album of the Day, The Buttertones, "Gravedigging"
By Sim Jackson · April 19, 2017
​
​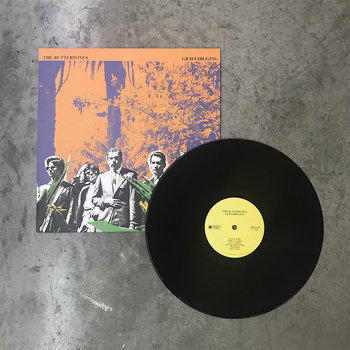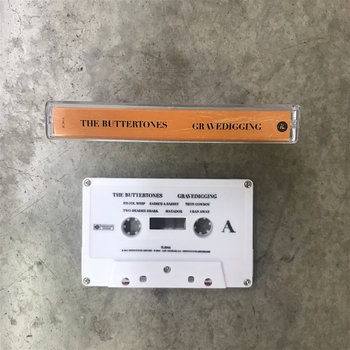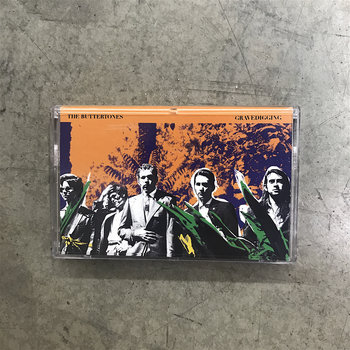 .
00:10 / 00:58
Merch for this release:
Vinyl LP, Compact Disc (CD), Cassette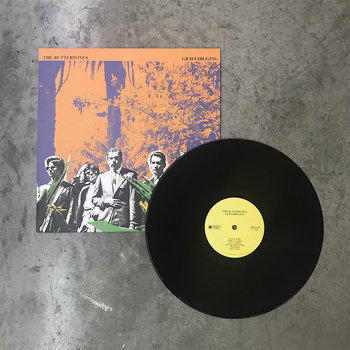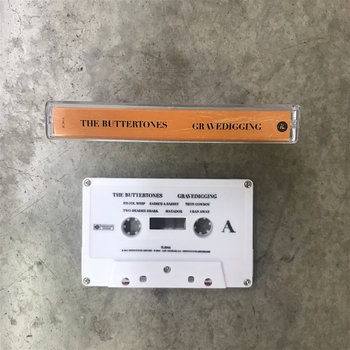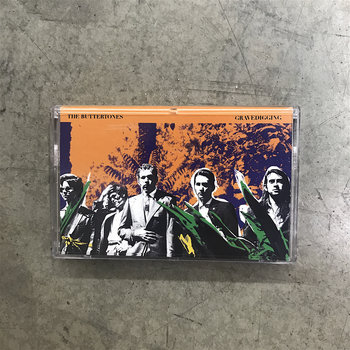 One word comes to mind mid-way through The Buttertones' latest effort, and that word is "Trouble." Every character in the songs on Gravedigging, is either in it, or about to be, and there's a dark undercurrent to lead singer Richard Araiza's Jeffrey Lee Peirce-ian croon, making the danger feel both real and imminent.
Opener "Pistol Whip" plays out like a crime of joy. It's a drunken teenage James Dean smashing tombstones with a hollow bodied guitar, wearing a skull for a mask, egged on by a moody saxophone, the "oohs" in the background sounding like police sirens. There's a particular menace behind the surf jangle on "Sadie's A Sadist"; the guitar riffs sound less like strings on a fretboard and more like a handful coins spilling out of snatched purse. In the sorrowful "A Tear for Rosie," Araiza cries for his beloved; one could almost believe it was a cautionary tale if that driving disco beat didn't seem to encourage a new set of midnight mistakes.
Since their inception The Buttertones have shown an uncanny ability to conjure cinematic imagery, from the twinkly '50s prom from American Brunch's "Baby Doll" to the oh-so-casual '60s indie cocktail lounge of "Reminiscing" on their self-titled debut. There's a touch of those same elements here ("I Ran Away"), but Gravedigging is more like a beach party movie set in a circle of Dante's Inferno. The songs are as punchy as they are profane, a bottomless bottle of grim Americana that's very easy to pick up, but almost impossible to put down.
—Sim Jackson