ALBUM OF THE DAY
Butcher Brown, "#KingButch"
By Britt Robson · September 16, 2020
​
​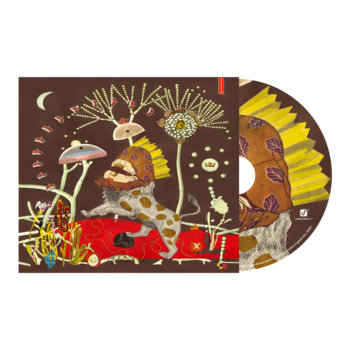 .
00:10 / 00:58
Merch for this release:
Compact Disc (CD)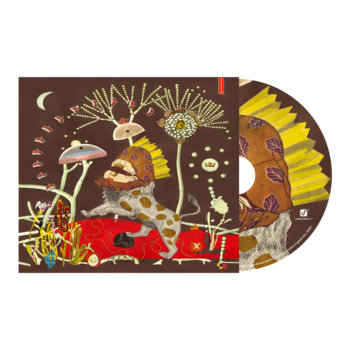 To say that the music of Richmond, Virginia-based quintet Butcher Brown is rooted in funk is accurate, but inadequate. They've covered everyone from Biggie Smalls to Bob James, put out an entire tribute record to Fela Kuti, were chosen by Kamasi Washington to be his opening act, and contemporize Little Richard's "Rip It Up," as the new intro for Monday Night Football.
#KingButch, their eighth record, is a baker's dozen of deftly finessed funk tunes  similar to their last outing, Camden Sessions, and mellower and less rock-oriented than their live shows. Stylistically, the group continues to roam far and wide: "For The City" is a delightfully sticky slab of South Coast hip-hop featuring Fly Anakin, while "Frontline" is a smidgen of fatback removed from smooth jazz. Their sweet spot is a 21st Century appreciation for the grooves '60s and '70s jazz and funk. Their cover of Ronnie Laws' 1975 R&B-jazz gem "Tidal Wave" includes a few bars  of one of the many rap joints that sampled it—Black Moon's "Who Got the Props?"—and is streamlined so that Marcus Tenney's horns give off the vibe of the classic discs Freddie Hubbard and Stanley Turrentine cut for CTI in the '70s.
In short, the band doesn't hide its influences (although the brief and wonderfully woozy "Fonkadelic" isn't P-Funk so much as Fresh-era Sly and the Family Stone). "Cabbage (DFC)" is descended from the peppy horn fanfares and over-the-ferris-wheel swoons of Earth, Wind & Fire, and "1992" delivers in-the-pocket New Jack Swing.
But the m.o. of Butcher Brown goes deeper than "retro." Helmed by keyboardist/MC Devonne Harris, this is an ensemble that plays from a place of community, with shared love and kindred instincts that work riffs and grooves until they infect rather than merely impress. Thanks to the monster rhythm section of drummer Corey Fonville and bassist Andrew Randazzo, they can roam with jam-band elasticity and still lock down the funk. And thanks to their abundant scholarship, they know that the texture of music from any era can always be raw, seared, souffle'd, or liquefied, depending upon how competently you manage the heat.