ALBUM OF THE DAY
Bully, "Lucky For You"
By Elle Carroll · June 02, 2023
​
​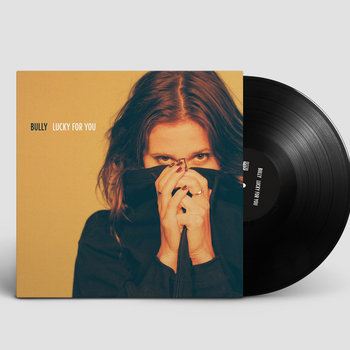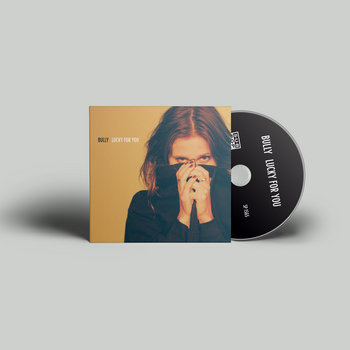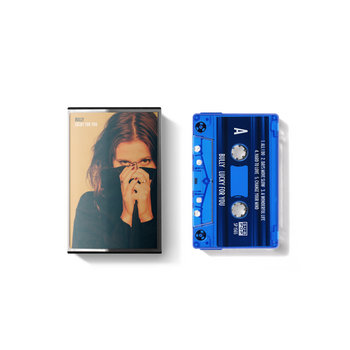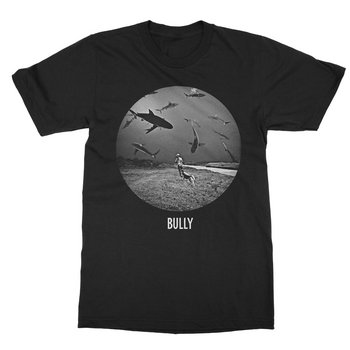 .
00:10 / 00:58
Merch for this release:
Vinyl LP, Compact Disc (CD), Cassette, T-Shirt/Shirt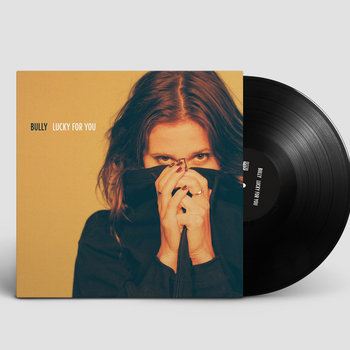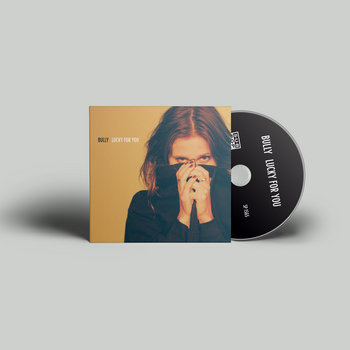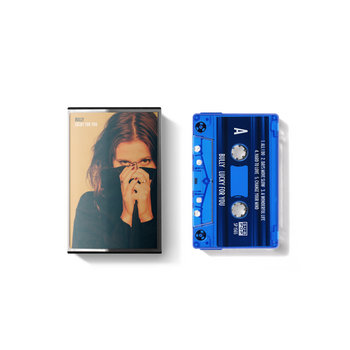 "Depression is boring, I think," wrote Anne Sexton in "The Fury of Rain Storms," originally published as part of her 1974 collection The Death Notebooks. "And I would do better to make some soup and light up the cave." In many ways, that is precisely how Bully's Alicia Bognanno spends Lucky For You's 32 minutes; instead of being creatively paralyzed by the many, ever-evolving facets of her despair—her climate anxiety, her private heartbreak, her existential dread, her political rage, her general malaise—she uses it as fuel for some of her brightest, boldest music to date. Over the previous three albums, Bully has transitioned from a band into Bognanno's solo project, and the proof is in the unshakable self-assuredness and singular voice of Lucky For You.
Couched by hyperactive drums and a deluge of guitars, Bognanno plunges into the beauty and the terror of her life and, goodness, the human condition at large. Or as she puts it on "A Wonderful Life": "What a wonderful life/ My heart's breakin' on the bathroom floor." She seems newly and keenly aware that life is shorter than it seems and that there's never enough time with the people you love, conveyed as much lyrically as it is through the furious urgency of her playing. On "Lose You": "Time is just a useless measurement of pain." Somewhere down the line, she realized that the only constant is change, and she has, in her way, embraced that. On "A Love Profound": "Guess that's just the way it goes/ You never really have control." The pain, of which there is plenty on Lucky For You, is no laughing matter, but it's also not the end. Maybe this is Bognanno's most profound realization, summarized repeatedly and most succinctly on "Change Your Mind": "It hurt but I'm alive."
Bognanno hasn't strayed from her stable of '90s grunge influences, but this time she's colored in the gaps with a certain pop-punk pizzazz, particularly on songs like "Days Move Slow." She's achieved a sense of restraint with the rasp that has become something of her trademark and drawn its fair share of comparisons to Kurt Cobain. (On this front, her faithfully rendered 2020 cover of "About A Girl" felt like a wink.) Bognanno was hardly a shrinking violet before, but she's reached a new level of confidence and fearlessness of Lucky For You. She hasn't just made something out of her grief, rage, and pain—she's lit up the whole cave with it.