ALBUM OF THE DAY
Album of the Day: Bully, "Losing"
By Aly Comingore · October 25, 2017
​
​
Merch for this release:
Vinyl LP, Compact Disc (CD), Cassette, T-Shirt/Apparel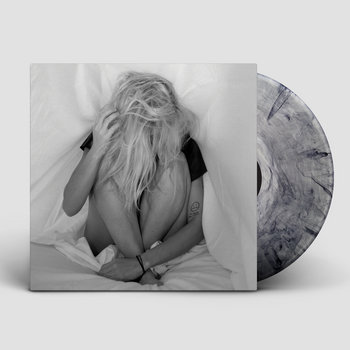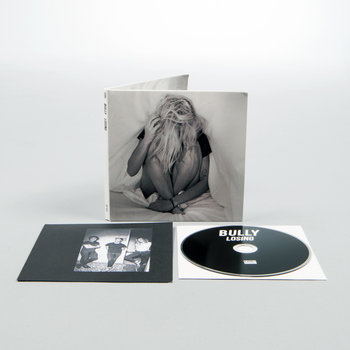 It's hard not to see the world reflected back in Bully's sophomore album, Losing. Maybe that's because Alicia Bognanno screams with the pent-up fury of a million women. Or because there's an air of anxiety running throughout all 12 of the album's songs. Or maybe it's just the title, which seems to cut right to the core of all the anger, sadness, and despair many of us are feeling about our current socio-political state. "When I'm around you / I try to keep my distance / I try to be respectful / It kills to be resistant," Bognanno sings on "Kills to Be Resistant," a song that somehow manages channel Dinosaur Jr. and distill the entire women's movement into one lousy breakup.
In reality, Bognanno says that Losing was written about the emotional fallout following Bully's 2015 debut, Feels Like. "After being on the road so long and coming back to Nashville, we all had a lot of changes going on in our personal lives that we were trying to deal with and adjust to," she explained, "and that was really the motivation for this one." But with that groundwork in place, Bully has also created some of the most relatable anthems of their career. Like "Seeing It," a woozy, guitar-heavy jam about the blurring experience of being "stuck in your own body." Or "Blame," which pairs sticky drums and soaring guitar hooks with lines like, "I wonder if sometimes you think / That you've created a monster / A bitch you can't even blame / I swear to god I feel like her." On "Either Way," guitarist Clayton Parker summons the '90s pop-punk greats, while Bognanno rips through lines about love, lust, and greed with a heady mix of confidence and abandon.
Taken all together, Losing becomes a soundtrack not for feeling down, but for pulling yourself up off the floor, confronting your sadness, and turning it into something constructive and healing. And in that way, it couldn't have come at a better time.
—Aly Comingore