ALBUM OF THE DAY
Brandon Seabrook's Epic Proportions, "brutalovechamp"
By Brad Cohan · May 31, 2023
​
​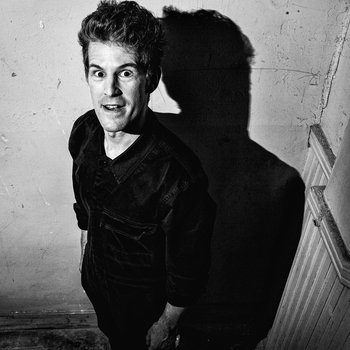 .
00:10 / 00:58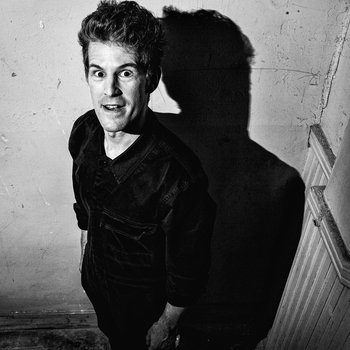 Merch for this release:
Compact Disc (CD)
Brandon Seabrook cemented himself long ago as a pillar of the fertile Brooklyn DIY avant-garde underground, the same scene anchored by improvising guitarists such as Mary Halvorson, Ava Mendoza, and Marc Ribot. While each of those visionaries has carved out their own singular niche derived from forms of the jazz-centric idiom, Seabrook occupies sound worlds all his own. Is it jazz? Metal? Classical? Folk? Punk? It's all of the above—usually at the same time. 
Regardless, few artists have the breadth of command, hyper-speed intensity, and idiosyncratic touch on both guitar and banjo. In a word, Seabrook shreds. Albums like In The Swarm by his trio with Cooper-Moore and Gerald Cleaver, and Convulsionaries, by his strings group with Henry Fraser and Daniel Levin, are time signature–loaded face-rippers that demonstrate Seabrook's raison d'être: steamroll the listener into submission with extreme physicality. 
Brutalovechamp is a different beast, and it affirms Seabrook's boundary-smashing, prolific sensibility. He shows that he can dial down his signature free-for-all blasts of guitar notes and riffs, favoring a decidedly more subtle approach—at least for him. 
Even though Seabrook's Epic Proportions contains three members who helped fuel the dizzily complex and corrosive avant-metal mania of 2017's Die Trommel Fatale, this new group has its own distinct voice. The record showcases a reshuffled ensemble that combines the players from Die Trommel Fatale (cellist Marika Hughes; contrabassist Eivind Opsvik; electronics and voice master Chuck Bettis; and drummer and multi-instrumentalist Sam Ospovat) with newcomers Nava Dunkelman (percussion, glockenspiel, voice), Henry Fraser (contrabass), and John McCowen (contrabass clarinet, Bb clarinet, alto and bass recorder). 
The two records couldn't be any more different, navigating opposite ends of the spectrum, both sonically and stylistically. Die Trommel Fatale had more in common with the sort of mythical black metal that Krallice squelches out, but filtered through the prism of punk jazz; brutalovechamp nods to 1970s, utopian folk rock meets Nels Cline's boundless guitar heroics meets the polystylism made famous by 20th century composers like Alfred Schnittke. What culminates from this motley crew of influences is a meticulously pieced-together, intimate sprawl of blissed-out, proggy maelstroms alongside playfully eccentric stretches that place Seabook's freakishly inventive compositional mettle at center stage.  
In the album notes, Seabrook notes that he wrote the music that makes up brutalovechamp at a time when his "personal and artistic lives were in drastic flux." Those feelings of uncertainty, hopelessness, and reflection are laid bare on the title track, a 10-minute-long tour de force worth the price of admission alone. The tranquil sound of McCowen's alto recorder is the very first sound you hear on brutalovechamp before Seabrook's enters the fray with an equally soothing picking of mandolin.
It isn't long before the music goes full tilt, though. The aggro-prog twang Seabrook lets loose invokes the country-fried chugging of Meat Puppets II and Blood on the Tracks/Desire-era Dylan—if the latter were under the influence of free jazz and a good dose of speed. "I Wanna Be Chlorophylled I: Corpus Conductor" is cut from a similarly heady and bucolic cloth, driven into screeching overdrive by the three-pronged strings team of Hughes, Fraser, and Opsvik and Ospovat's percussive fireworks. "The Perils of Self-Betterment" furthers Seabrook's knack for mandolin shredding as Bettis puts his own stamp on the track with a splattering of electronics-fueled swirls and swooshes. Meanwhile, "Gutbucket Asylum" and "Compassion Montage," powered by Bettis's and Dunkelman's demonic yelps, respectively, sound like carnival music from the depths of hell. 
Sure, this may sound as if brutalovechamp is straight-up batshittery—and, indeed, some of it certainly retains the mangled guitar chaos for which Seabrook is notorious. But it's also, arguably, his most laser-focused, melodic, and compact effort to date and one that provides a listening experience that is pure exhilaration and deeply meditative—due in large part to his Epic Proportions group, who help realize his vision. The newfound sense of patience and space produces an invitation to fully absorb all of the fine detail and otherworldly vernacular of Seabrook's guitar wizardry.