ALBUM OF THE DAY
Album of the Day: Brandon Seabrook, "Die Trommel Fatale"
By Raymond Cummings · June 19, 2017
​
​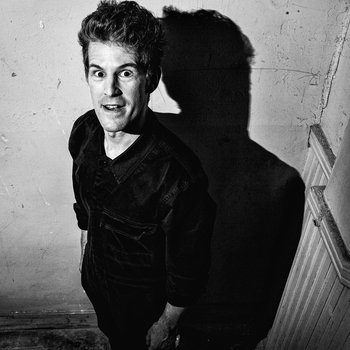 .
00:10 / 00:58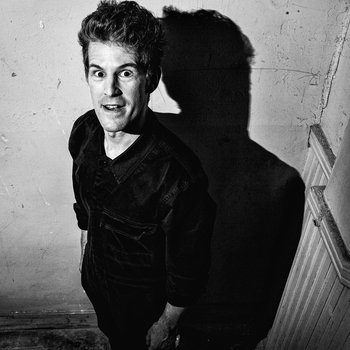 Merch for this release:
Compact Disc (CD)
On Die Trommel Fatale ("the drum fatal"), Brooklyn-based musician/composer Brandon Seabrook favors the guitar over the banjo (which he usually emphasizes with his avant jazz group Seabrook Power Plant) and welcomes aboard a sextet of collaborators; the result is a frenetic, dimensional sonic assault. Drummers Sam Ospovat and Dave Treut help heat things up; cellist Markia Hughes swoops in to cool things down. But Seabrook's guitar leads are paramount here—darting, dizzying, dazzling, and trilling, forever daring the others to keep pace.
"Clangorous Vistas" is a hailstorm of scraped riffs. "Abccessed Pettifogger" jerks from math rock to brush-strings to percussive sprints. On the all-to-brief "Litany of Turncoats," all seven players stir up a furious, glorious din. Churning headrush "The Greatest Bile Pt. 1" wheels spastically between punk, metal, and psych, before yielding near its end for a Hughes solo. Comparatively contemplative for its first half, "The Greatest Bile Pt. 2" eventually succumbs to chaos.
There is a capricious and exploratory quality to this music that's reminiscent of Japan's Ruins and the oeuvre of John Zorn, who is among Seabrook's many past collaborators. What sets Die Trommel Fatale apart is that it's permitted to catch its breath, to catapult into weirder directions; it's not all full-bore all the time. "Quickstep Grotesquerie," a bizarre sinkhole of effects and lysergic vocals, shines a spotlight on Die Trommel Fatale's secret MVP: NYC-based noise artist Chuck Bettis, of Snake Union. That's his operatic falsetto on "Shamans Never R.S.V.P.," and those are his quizzical electronic bustles zapping alongside the other players throughout; they add heightened tension to an already enthralling album.
—Raymond Cummings