ALBUM OF THE DAY
Bourbonese Qualk, "Bourbonese Qualk"
By Michael Lawson · September 27, 2022
​
​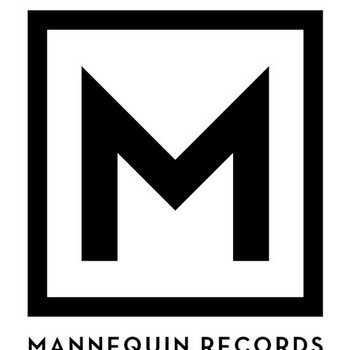 .
00:10 / 00:58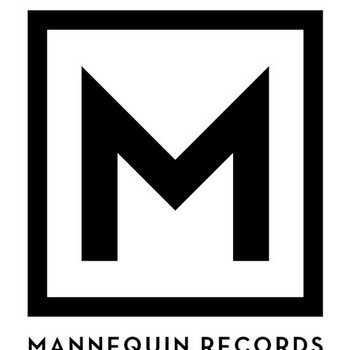 Merch for this release:
Vinyl LP
Founded in Southport in the North West of England in 1979, Bourbonese Qualk operated on the experimental fringes. Their early output merged primitive industrial forays with oblique social commentary, while later albums took in everything from EBM and dub to experimental jazz and gamelan.
On their eponymous 1987 album, freshly reissued by Mannequin Records, the group is at the crossroads between these two destinations. Julian Gilbert had left the previous year after the release of The Spike (another LP set to be given the Mannequin reissue treatment), leaving fellow members Simon Crab and Steven Tanza to record Bourbonese Qualk as a duo.
By the time it was released, Tanza had also departed—the result of a dispute over the direction in which the band was headed. "That album was basically the end of an era," recalls Crab, an enduring member who would guide the subsequent creative direction of Bourbonese Qualk up until its 2003 dissolution. "We were being persuaded by various people to go down a more commercial route, but I didn't want to do that. I preferred a more noisy, experimental route."
Bourbonese Qualk plays out like a to and fro between its two creators and their conflicting visions for the band's future. In one sense, it is an extension of Preparing For Power, a dark, politically-charged tour de force that was released two years previous. In another, it fits in readily with the EBM sound that was reaching its commercial peak around this time.
The album was recorded at the pinnacle of Thatcherism, with the Cold War rumbling on in the background and the specter of a nuclear holocaust a constant peripheral fear. At local level, the band were heavily involved in the anti-capitalist Stop the City riots, while also fending off regular attacks from Nazi skinheads on their South London squat. It's therefore unsurprising that the overarching theme of the record is one of unruly urban dystopia. "The general feel of Britain during that era was fairly oppressive," Crab says. "We were very much on the frontline of these social tensions, something that no doubt comes through in the music."
Opening track "Skin Deep," which pairs a chunky, clanging bassline with Crab's snarled chants, is the most striking example of the record's EBM influences. But things soon shift into experimental industrial territory. "On Your Knees" announces itself with an infuriated screech that makes way for repetitive, assembly line-ish beats. "Dream Decade," with its recurring phrase "dream decade, in the city," plays out like an ironic jingle for a utopian new city that never materialized, while the unhinged factory floor madness of "Black And Blues" feels like a surrealist critique of Cold War paranoia.
"To me, it doesn't really hold together because it's pulling in too many different ways," Crab says. Regardless, Bourbonese Qualk provides a fascinating snapshot into the unsettling, fiercely political world of this oft-overlooked outfit.