ALBUM OF THE DAY
Album of the Day: Boogarins, "Desvio Onirico"
By J. Edward Keyes · February 03, 2017
​
​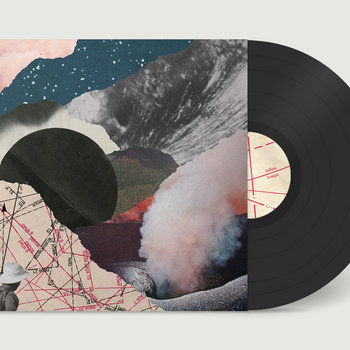 .
00:10 / 00:58
Merch for this release:
Vinyl LP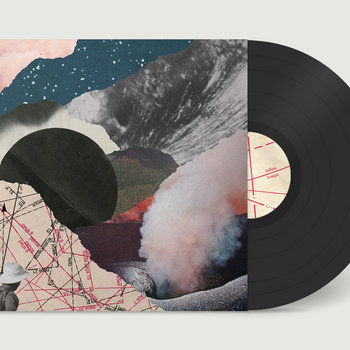 The greatest strength of the Brazilian band Boogarins is the way, in each of their songs, they're able to generate a thick haze of psychedelia without ever blotting out the melody. Like Os Mutantes—a group to which they bear more than a passing musical resemblance—the group's songs are constructed around simple, urgent refrains, over which they add layers upon layers of wavy, wobbling guitar.
That skill becomes all the more pronounced in the live setting, as Desvio Onirico clearly demonstrates. Over the course of the album's running time, the group stretches songs out to the 10-minute-mark and beyond, but never disappears into a wormhole of tuneless improvising. Take the sprawling "Tempo": the song opens with a post-rock stutter-and-stall, its arch, angular rhythmic construction supporting sheets of feedback and amp fuzz. Gradually, the din dies away to make room for a gentle, whispery vocal melody that wouldn't sound out of place on a Stereolab record. The song folds in on itself halfway through, wooshes of guitar and clattering drums threatening to topple the sense of tranquility. But then, just as quickly as the kaleidoscope of noise began, everything snaps back into focus, the melody returns, and the song is guided safely to shore. "Manchaca" is a loose, ambling sci-fi funk jam, with robotic synths squawking around a firmly-rooted bassline. The band works a single groove over the course of the song's 12 minutes, the additional elements—wah-wah guitar, pin-prick synths—never shaking the surefooted rhythm. As an introduction to the group's music, Desvio Onirico works beautifully; it's an entryway into the strange palace of Boogarins, filled with hundreds of winding passageways, all of which lead to the same beautiful destination.
—J. Edward Keyes