ALBUM OF THE DAY
Bon Iver Makes A Ghostly Return on "22, A Million"
By Brandon Stosuy · September 29, 2016
An often-repeated detail in Bon Iver's backstory is that Justin Vernon recorded his mostly acoustic debut in a Wisconsin cabin in the winter. In case you missed it, though, For Emma, Forever Ago's cover art was a view of a knotty forest, as seen through a window covered mostly in ice. The image captured the solitary-yet-cozy feeling of the collection: it's a comfortingly raw record about being alone.
The artwork for 2011's more polished, bombastic, saxophone-and-flute-augmented (and Grammy-winning) album Bon Iver, also touched on the pastoral. There's a cabin on that cover as well; but this time, instead of photographic documentation, the landscape was a peeling multi-media relief from Minnesota artist Gregory Euclide. The imaginary landscape made sense there: The album's songs referenced places far away from Wisconsin, and there's more distance and more people playing on the record as well.
​
​
You don't need to look too deeply into Bon Iver's third album, 22, A Million, to understand it's an even bigger departure from the previous material. This time, the cover features black and white depictions of familiar and cryptic symbols—three closed doors, a bird, and a coiled snake—foregrounded by a colorful cubist yin and yang. It could very well be the dust jacket of a comic book, some tattoo flash art, or patterns you'd find on a pair of pants in a Soho boutique. The imagery is by New York artist Eric Timothy Carlson, and it's a far cry from the minimalism and naturalism of that old icy cabin. Where the other records had an easy emotional resonance, this is one you'll need to think about.
The first thing you hear is a ghostly hum and a pitched vocal loop repeating, "It might be over soon." Vernon's a fan of numbers and playful rhymes, and even sings about math on 22, A Million. That ambiguous sentiment is followed by the same voice repeating: "Two, two." In an interview with the New York Times, Vernon said that when he was younger and played sports, his jersey number was 22, and that he currently sets his alarm clock to 22 minutes past the hour. As far as the album title, he explains: "I was big into Taoism in college, and the paradox of duality, and how it's always one thing and the other—you can never have one thing without the other. So it's 22 being me, and a million being the Other." He says he starts the album with "22 (OVER S∞∞N)" and ends it with "00000 Million" to create a full circle. This is one of these stoner-conceptual frameworks that makes sense when someone explains it, but listening to the album without footnotes, it's not necessarily apparent.
​
​
When all of these cryptic, numerologically-based song titles first appeared, there were jokes about Bon Iver exploring witch house. As it turns out, that's not entirely untrue. 22, A Million often sounds like Bruce Hornsby meets Holy Other meets Bon Iver's saxophonist gone goth. The album features woozy, skittering background choirs (and on "____45_____," an army of warping saxes), rumbling, blown-out percussion, patches of noise, and a number of vocal effects that are part robot, part R&B, part Ween. Try listening to the glitchy "10 d E A T h b R E a s T ⚄ ⚄"  without imagining a shadowy British producer wearing a hood or mask. For someone who established a fanbase largely on the back of his voice, Vernon's not afraid to fuck around with it here. Sometimes his vocals are purposefully in the red. Elsewhere, it sounds like he's in a duet with a goblin from some Tri Angle release. "715 – CRΣΣKS" is a gospel-infused snippet, shouted through a heavily-pitched vocoder. Though Vernon mostly goes it alone, there are other voices on 22 that usher the narrative along: We hear the sampled tones of Sharon Van Etten, Mahalia Jackson, and Scottish singer Paoloi Nutini. There's a Psalm being read at church, and the inflection of visual artist Lonnie Holley.
​
​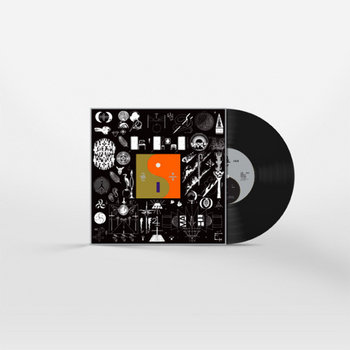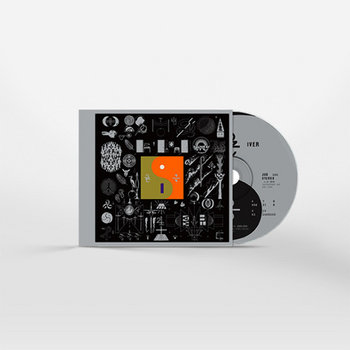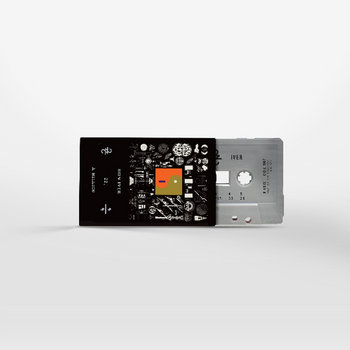 .
00:10 / 00:58
Merch for this release:
Vinyl LP, Compact Disc (CD), Cassette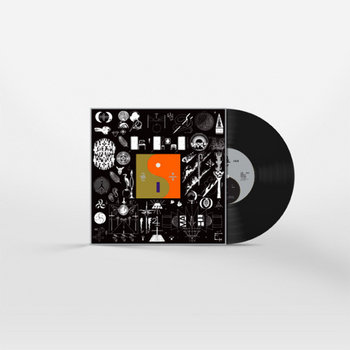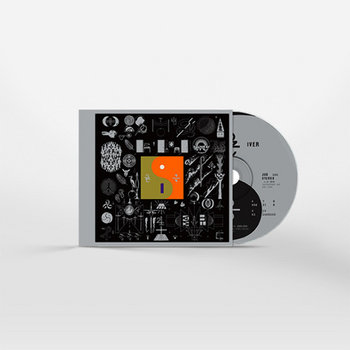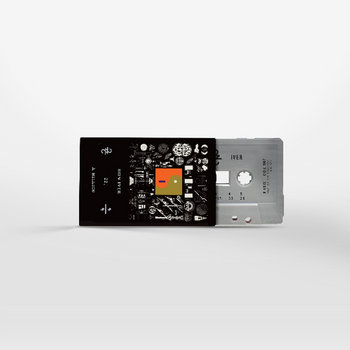 Still, as much as Vernon experiments here, not every song mines new territory, and familiar tropes often surface. During the muted ambiance of "21 M♢♢N WATER," for instance, a smooth saxophone rises from the digital crickets and a.m. radio crackles, and the sing-a-long roots rock of "8 (circle)" is laced with a slithering haze. The mostly straightforward "33 GOD" puts those helium-huffing vocals alongside big drums, referencing both the Ace Hotel and patented Bon Iver lines like: "I'd be happy as hell if you stayed for tea." (Which is good, because a lot of this music may worry the Starbucks coffee crowd.) Vernon's more old-school fragile on "29 #Strafford APTS," a man-with-a-guitar song that would almost make sense on a tracklist from a few years ago. There's enough familiarity throughout 22 to appease conservative Bon Iver fans, though as Vernon sings on "666 ʇ": "It's not for broader appeal/Fuck the fashion of it, dear."
With all those elements, and that sentiment, you still have Vernon writing songs with a gentle touch. On the closer "00000 Million," a classic piece of dusky Americana, Vernon sings about "wild courses," says he worries about "a worn path" and intones: "I wander off, just to come back home." That last part seems to be the skeleton key to 22, A Million: As much as he layers and loops, discusses numerology, or namedrops Kanye, this music has the same quiet heart of all of Vernon's previous Bon Iver material. No matter how far you drift, your home remains a part of you, and you eventually return to it.
—Brandon Stosuy