ALBUM OF THE DAY
Body Void, "Bury Me Beneath This Rotting Earth"
By Ben Salmon · April 26, 2021
​
​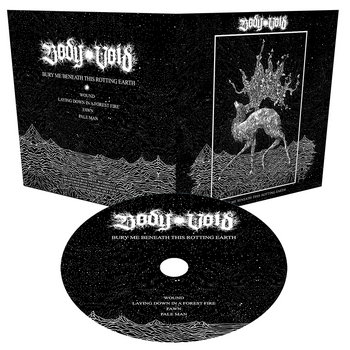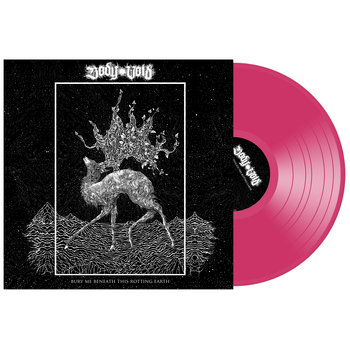 .
00:10 / 00:58
Merch for this release:
Vinyl LP, Compact Disc (CD), T-Shirt/Apparel, Cassette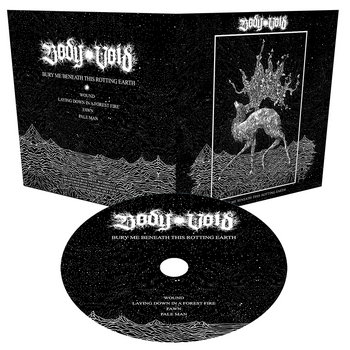 After a promising single, EP and debut full-length, the stygian Bay Area-turned-New Englanders in Body Void evolved into a blood-curdling monster of a band on their towering 2018 album I Live Inside A Burning House. At five tracks and just over 67 minutes long, it's a misery-barge of sludgy, snail's-pace doom metal that gives vocalist Willow Ryan ample space to explore themes of shame and suffering, bodily distress, gender dysphoria (Ryan is non-binary) and oppressive institutions through a steady supply of anguished shrieks and strangled wails.
On Body Void's new album, Bury Me Beneath This Rotting Earth, their fire burns as intensely as ever—and it has spread. Anchored as always by drummer Edward Holgerson, the duo has reined in its sprawl (all four tracks run close to 13 minutes long) and turned its focus outward, to an earth that has nurtured the advance of humanity and the effect of capitalism and collective indifference on the collapse of its ecological systems. Stylistically, Rotting Earth finds Body Void in familiar waters, mucking up its slo-mo doom with a grimy blanket of noise (courtesy Oregon artist Entresol), a blackened punk crust and the occasional thrashy outburst. "The trees come down, but they're not yours until the flames lick at your skin / The problem's not yours / You're here to win," Ryan sings in "Laying Down in a Forest Fire," pinpointing a noxious compound of apathy and greed just before the band sets the song's final three minutes ablaze with a hail of machine-gun drums and blistering guitar riffs.
Later, Body Void blasts through a thicket of hiss and static on "Pale Man," a withering rebuke of colonialism and white supremacy that eventually turns violent, both sonically and lyrically. "Tie him up / Hang him low / Wash him out/ Uproot his design," Ryan howls, spitting out the album's final words like someone who has desperately been looking for a way out of hell, and believes they've finally found a path forward. Even for a pitch-black band like Body Void, and an album drowning in disgust and destruction, the tiniest slivers of hope endure.