ALBUM OF THE DAY
Bluestaeb, "Giseke"
By John Morrison · July 28, 2021
​
​
Merch for this release:
Vinyl LP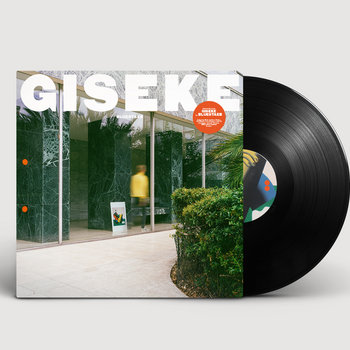 Working under the name Bluestaeb, Berlin-based artist and producer Leon Giseke creates a delightfully lush take on modern soul and hip-hop. With guest appearances from Mick Jenkins, Ric Wilson, cay calaeb, Louis VI and others, the album's moods are varied, but are connected through Giseke's distinctive sound.
The production throughout Giseke is stellar, blending beautifully with scene-stealing appearances from the vocalists. Album opener "Whoa Wait," which features Wilson and calaeb, is cool and breezy, with shades of boogie, '80s R&B, and future soul. "That's OK" is a gorgeous ballad with punchy halftime drums, a deep bassline, and shimmering, moonlit keys. "Movin," featuring Jenkins and Aréna, is built on a bouncy beat and evocative chords that leave plenty of space for Jenkins' melodic delivery, which blurs the line between rapping and singing. On "Phantom Pain" Lance Jackson rides a dreamy, mid-tempo instrumental, dropping introspective jewels along the way: "My mind is racing for the words, like there's a first place for thinking/ This life is just a marathon, so jogging is nothing new to me/ I ran up a couple hills, the top is still a view to see."
Engaging and fun, Giseke manages to be smooth without sounding toothless. Full of stellar beats and tasteful, well-executed songs, Giseke establishes Bluestaeb as a striking new voice in contemporary hip-hop.