ALBUM OF THE DAY
Blanche Blanche Blanche, "Fiscal, Remote, Distilled"
By Miles Bowe · March 03, 2022
​
​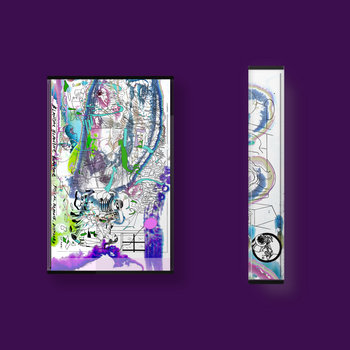 .
00:10 / 00:58
Merch for this release:
Cassette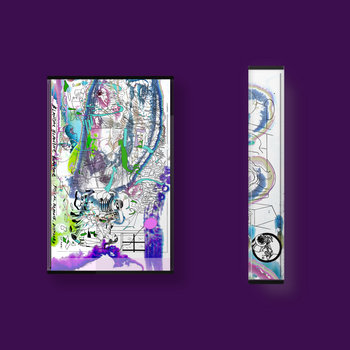 The experimental project Blanche Blanche Blanche—the duo of vocalist Sarah Smith and multi-instrumentalist Zach Phillips—first surfaced in 2011 with hyperactive synth-pop as fuzzy as a decayed VHS tape and a tireless enthusiasm that fueled nine albums in just a few years. While early releases like 2012's Winks With Both Eyes felt of a piece with the hypnagogic pop trend of the moment, the group's true strengths—the playful and beautifully emotive vocals behind Smith's deceptive monotone and Phillips's increasingly complex arrangements and dynamic band-leading—have only grown richer over time. That's never felt more clear than on Fiscal, Remote, Distilled, an album that reinterprets gems throughout the triple Blanche songbook alongside some longtime collaborators. It's at once the most alive these songs have ever sounded while making a case for the brilliant songwriters Phillips and Smith have always been.
While the 13 songs here are mostly drawn from Blanche Blanche Blanche's original run of releases between 2011 to 2014 (the fantastic "Return of the Simple Child" appeared on last year's comeback album Seashells and sounds completely transformed), Fiscal, Remote, Distilled never feels focused on the past. Instead, the album folds seamlessly in with Phillips's recent label La Loi, a series of releases building on his collaborative "open session rock" approach that began with 2021's lovely chanteuse-influenced God's Trashmen Sent To Right The Mess from Fievel Is Glauque . Players from those projects and earlier iterations of Blanche Blanche Blanche join and, together, the group find distinct ways to revisit each song. Sometimes these are sonic improvements like "In The Ring," which cuts the distorted news interview playing in the original to wonderfully emphasize the sense of space and atmosphere. Other changes are more subtle, like opener "Alots B4" which passes some of the original's synthesizer stabs to Billy McShane's alto sax, or the band's 2011 debut single "Talk Out Loud" which gains a new momentum through drummer Jo Miller-Gamble's rushing snare. But more than any individual shift, it's the fluid sense of conversation between band members that shines through every song.
While listening to Fiscal, Remote, Distilled, I got the idea to rebuild the tracklist using the original versions of songs. Initially, I thought I'd compare which versions were "better," but terms like that seem so far removed from Phillips and Smith's entire approach to making or thinking about music. Instead, I was left with a greater appreciation for these songs on a skeletal level across every era of this wonderful, underrated band; the melodic flourishes, whether they're played by a tight jazz-fusion outfit or blasted out of an old Casio, and the assuredness with which Smith cuts through the whole spectrum with both funny and heartswelling hooks at every turn. It feels like an introduction regardless of your familiarity, with each song crafting its own path to further appreciation. Don't call it a "Best Of"— that would require looking backwards and Fiscal, Remote, Distilled shows Blanche Blanche Blanche will never stop charging confidently ahead.