ALBUM OF THE DAY
Black Ox Orkestar, "Everything Returns"
By Yoni Kroll · December 01, 2022
​
​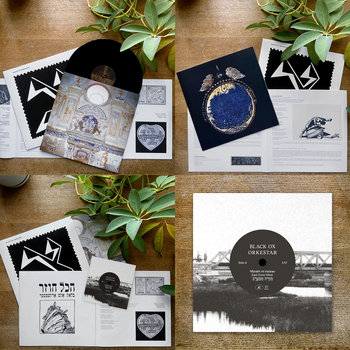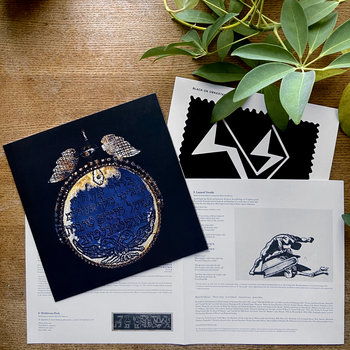 .
00:10 / 00:58
Merch for this release:
Vinyl, Vinyl LP, Compact Disc (CD)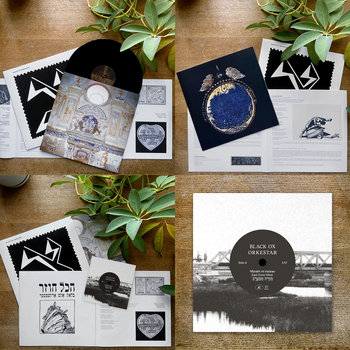 Montréal post-everything quartet Black Ox Orkestar has always dealt in a sort of cultural timelessness. Thierry Amar (bass), Scott Gilmore (cimbalom, piano, vocals), Gabriel Levine (clarinet, guitar, vocals), and Jessica Moss (violin, vocals) first got together at the turn of the century to create what they refer to as modern Jewish diasporic folk music, with lyrics mostly in Yiddish. Listening to 2004's revelatory debut Ver Tanzt?, and the equally fantastic 2006 follow-up Nisht Azoy, it's easy to imagine them popping up in history as a jazz band or a Balkan folk outfit, a Yiddish theater troupe, or participants in the North American klezmer revival of the '70s and '80s. By melding these disparate threads of the Jewish diaspora together, and applying a fresh coat of post-punk polish, the band arrives at a hauntingly beautiful sound.
Everything Returns, Black Ox Orkestar's new album, marks their first full-length since 2006, and only their second recording since returning from a 15-year hiatus. While the name of the album is a reference to the idea that so much of the past is here again—its liner notes address the refugee crisis and re-emergence of fascism around the world—this is also certainly a bit of a tongue-in-cheek comment about the band reuniting.
While there have been other groups contextualizing the history and culture of Judaism within DIY music—examples include God Is My Co-Pilot, The Shondes, and many of the artists on John Zorn's Tzadik Records, from Anthony Coleman to Deveykus—what Black Ox Orkestar is doing has always felt very unique, and Everything Returns is no exception. This is Jewish music, Yiddishkeit (a term that roughly translates as "Jewishness"), presented in a way that can be enjoyed both by those with strong connections to the community and those from outside it. There's a good reason that the band's first release since reuniting was a 7-inch flexi that went out to subscribers of the magazine Jewish Currents, which describes itself as "committed to the rich tradition of thought, activism, and culture of the Jewish left." That being said, a knowledge of Judaism isn't necessary to be able to appreciate what Black Ox is doing, though everyone would benefit from reading the extensive liner notes.
Lyrically, Black Ox draws on universal themes of exile, anti-fascism, and the intricacies of identity. Radical politics have also played an outsized role in their message and mission. Everything Returns touches on topics including war, immigration, generational trauma, and popular uprisings across the globe, sometimes all in the same song. For example, in "Mizrakh Mi Ma'arav," the band parallels the deportation of Jews during the Holocaust to concentration camps in the East with the plight of Syrians desperately trying to flee that country's ongoing civil war to the West. As the narrator of the song shifts from one to the other, so does the language the band is singing in, as well as the music itself. The result is a kind of mosaic, juxtaposing notes and words from across Europe and the Middle East in a heady whirlwind of Yiddish and Arabic, klezmer clarinet, and a violin that would sound just as much at home on a maqam.
Even if you don't understand Yiddish (or Hebrew, Arabic, French, and English, the other languages on the record) it's clear just from listening to these songs that so much of this album is a celebration of continued existence. It might sound melancholy at times but really so is life. The overall tone, the spirit of the music, it's one of hope for a better tomorrow. The final two tracks are a perfect example of that: a Moldovan zhok, a type of Jewish folk dance, is followed up by "Lamed-Vovnik," a cabaret-like jazz tune about the Jewish legend of the 36 righteous people who keep the world in order and how we are always one misstep away from destruction.
The album ends with Gilmore repeating "everything falls" in English, words that serve as both a reminder as well as a kind of prayer to try and break the cycles of trauma that rule so much of our lives. Everything falls. But also, everything returns.