ALBUM OF THE DAY
Black Belt Eagle Scout, "The Land, The Water, The Sky"
By Jude Noel · February 10, 2023
​
​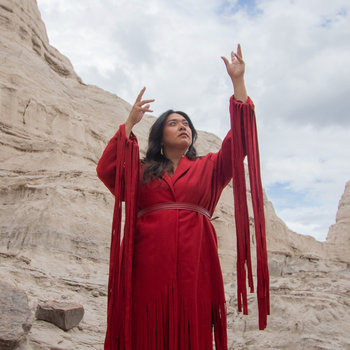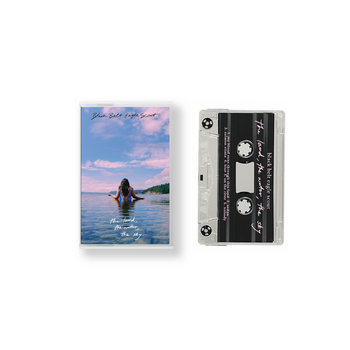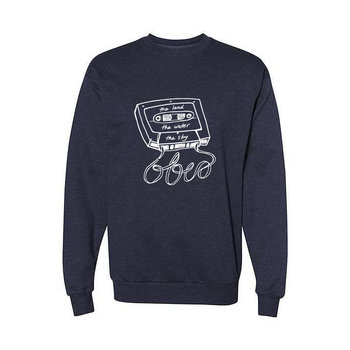 .
00:10 / 00:58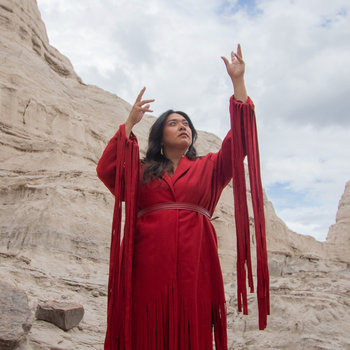 Merch for this release:
Vinyl LP, Compact Disc (CD), Cassette, Sweater/Hoodie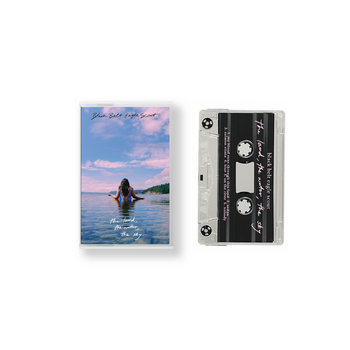 The Land, The Water, The Sky opens amid a cascade of fuzz with power chords firing in all directions. Gradually, Katherine Paul's voice begins to surface: first as a series of wordless murmurs, then as the verse that acts as a statement of purpose for her third full-length album as Black Belt Eagle Scout. "I know you're watching me, I know it's hard to meet you," she sings. She's addressing her ancestors, the Coast Salish people native to the Pacific Northwest. Multi-tracked harmonies overlap and blend, slowly building to a stunning crescendo that sounds like Dinosaur Jr. going full post-rock. Overdriven lead guitars bend and swoop through the haze, propelled by echoing tom drums. While Paul's prior work has always been intense, it has never sounded quite so vast.
Soon after the release of 2019's acclaimed At the Party With My Brown Friends, Paul moved from Portland back to her homeland, the Swinomish Indian Tribal Community in Washington. The Land, The Water, The Sky recounts the emotional highs and lows of the experience, incorporating the people, landmarks, and language that comprise her home. Paul's own parents make a guest appearance on the extended coda of "Spaces," her own voice blending seamlessly into her mother's as her father's resounds strongly in the distance.
"Sčičudᶻ (a narrow place)," named for a forest path by the Salish Sea, reflects on the intense connection Paul feels to her natural surroundings, communicating directly with the trail itself. "You know there's not a part of me that's not there. I feel it every time I walk through you," she sings during the track's weightless introduction, propped up solely by dreamy, fingerpicked guitar. Like many other songs on the record, it follows a linear structure, transitioning from a hummed melody to an impressionist verse and, finally, to an instrumental jam that plays out like a cathartic reaction to the rumination that precedes it. Lead guitar riffs trace shimmering routes across a backdrop of feedback and organ, as if to mimic the real-world setting "Sčičudᶻ" invokes.
The Land, The Water, The Sky is Black Belt Eagle Scout's longest, most ambitious effort to date, breaking from the comparatively traditional songcraft of her earlier work to pursue sprawling, meditative tunes that begin and end on their own terms. If you were transfixed by the shoegaze-y second half of "Soft Stud," the anthemic opener of Paul's solo debut Mother of My Children there are plenty of patient, swirling stretches of instrumental bliss to get lost in while listening to her latest.