ALBUM OF THE DAY
Album of the Day: Black Anvil, "As Was"
By Michael Hill · January 13, 2017
​
​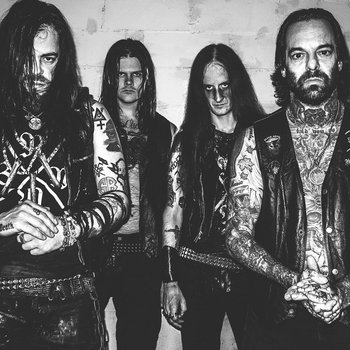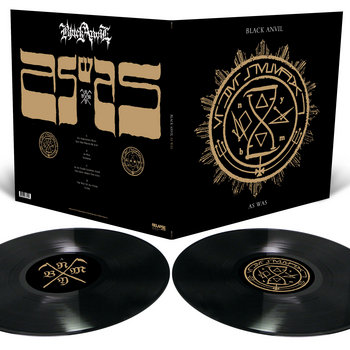 .
00:10 / 00:58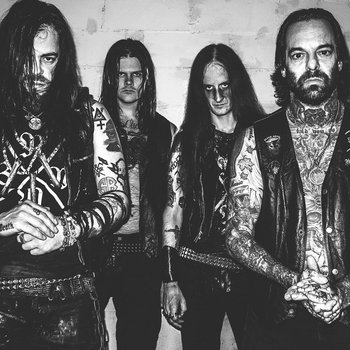 Merch for this release:
Vinyl LP, T-Shirt/Apparel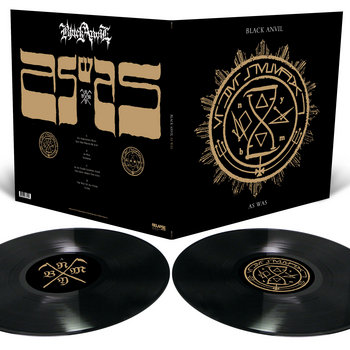 Black Anvil are, at their core, a black metal band. Just take a look at their touring partners (Watain, Withered, Behemoth), or read their lyrics, or dig their leather, spikes, and anti-Christian imagery. For close to a decade, they have been repping New York City, and have been a key component in legitimizing USBM. Though some naysayers claim their hardcore past is a liability, the fact that the group's core members have spent time in bands like Kill Your Idols and Cause for Alarm is actually an asset. Their not-strictly-metal background gives them a pool of inspiration that extends far beyond Venom, Bathory, and Celtic Frost. (All great bands, but limited in scope.)
Their latest full-length, As Was, draws on the group's expansive influences, demonstrating a progression only hinted at on 2014's Hail Death. In addition to the monstrous, blackened riffs, co-founding member Paul Delaney's vocals are a high point; on previous efforts he hewed closer to a classic black metal approach, but on As Was, he shapeshifts from harsh and demonic to rich and melodic with ease. The songs sport multi-part harmonies, more developed background vocals, and a deeper emotional resonance. The group also continues to spike black metal with elements of classic hard rock; the breakdowns in opener "On Forgotten Ways" could have been lifted directly from Master of Puppets, combining technical mastery and rhythmic precision with a sense of epic drama. Black Anvil aren't afraid of writing a good bridge or extended intro; they take their time getting to the meat of the song, which makes the payoff more intense. The strongest moments of As Was recall the best work of Black Sabbath, UFO, and the Scorpions without feeling ruled by nostalgia.
While peers like Watain hinted at hard rock inspiration on their 2013 LP The Wild Hunt, Black Anvil's approach feels more seamless. "Nothing" features Pink Floyd-y keyboards, plus some Uli Roth-era Scorpions soloing by guitarist Jeremy Sosville. The slower moments of the title track wouldn't be out of place on Kiss's Destroyer.
Thematically, the album tends toward a cerebral interpretation of the Satanic; rather than focusing on the demonic mythos, Black Anvil are more concerned with internal struggles, and the necessary balance between darkness and light (See: "As an Elder Learned Anew" and "Two Keys: Here's the Lock"). And indeed, Black Anvil prove themselves here as masters of equilibrium—the fluidity of stylistic and thematic tensions results in an album that is creative and challenging, the next step in their quest to push USBM forward, with hearty hails to the dark energies of the recent past.
—Michael Hill