ALBUM OF THE DAY
Album of the Day: Bjørn Torske & Prins Thomas, "Square One"
By Andy Battaglia · July 31, 2017
​
​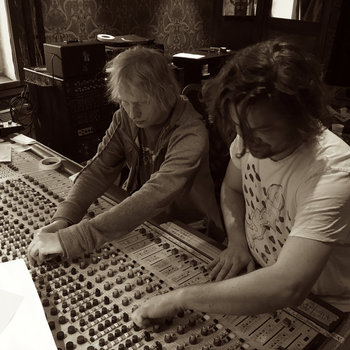 .
00:10 / 00:58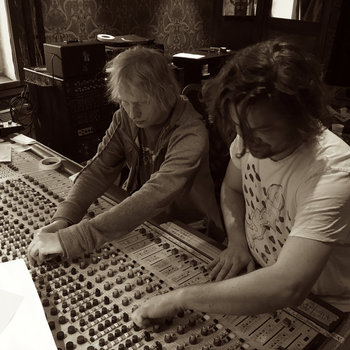 Merch for this release:
Vinyl LP, Compact Disc (CD)
Norwegian space disco has long had a particular way of sounding both futuristic and fixated on vintage vibes, so it makes sense that a pioneer and an ambassador of the sound would come together to fold the fabric of time inside out. Bjørne Torske helped develop the style in Norway; Prins Thomas has been among the small coterie (including Lindstrøm and Todd Terje, among others) who have fanned it out internationally with music that fits into a sweet spot between floor-filling dance and signal-scrambling prog rock, jazz fusion, and, well, anything to which one can lock in and trance out.
Torske and Thomas apparently worked together 20 years ago, with only a "distorted tape" left behind for the historical record. They reunited in 2015 to record in Oslo and then edit and mix—with both the playing the mixing done live. The result, Square One, is a hand-forged sound in which you can hear ideas materialize ("Hey, I know what would sound good here!") and become manifest in ways that signal their having been conceived in real time ("Right, and here we go").
"On U" opens at a plodding pace that tips toward motorik krautrock as much as anything suited for the dance floor, with little loops of what sound like guitar and electric bass rhythmically layered below zoned-out organ and reverb-draped drums. "Arthur" abounds in deep, dubby details, with hand drums slinking all round, while "12 Volt" recalls the kind of spacey rock explored on Pink Floyd's early album Meddle. Tracks like "Kappe tre" are more rhythmically oriented, with some shake and shimmer to add to the methodical mix. In all cases—fast or slow, danceable or not—Square One provides a good master class in the kind of elemental electronic music-making suggested by its title.
—Andy Battaglia