ALBUM OF THE DAY
Bishop Nehru, "Nehruvia: My Disregarded Thoughts"
By Phillip Mlynar · May 06, 2020
​
​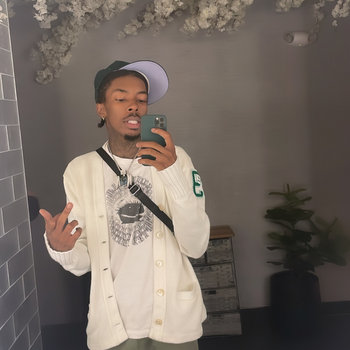 .
00:10 / 00:58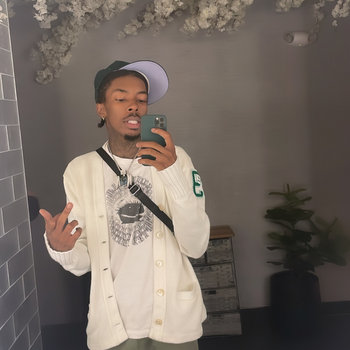 In 2012, Bishop Nehru self-released his debut mixtape Nehruvia, introducing himself to the world as a pensive 16-year-old with an old soul's outlook on life, and an affinity for rhyming over woozy loops and beguilingly hazy drums. Situated in upstate New York, Nehru quickly struck up a creative bond with legendary cult rapper MF DOOM, dropping 2014's collaborative NehruvianDOOM album and pursuing a kind of mentor-pupil relationship with the maverick Supervillain. The influence of DOOM has fortified a chunk of Nehru's subsequent discography, but his latest album, Nehruvia: My Disregarded Thoughts, feels like a coming-of-age project—an album that ushers in the next phase of Nehru's artistic development, while respectfully nodding to his already significant musical history.
Broadly conceived as a series of songs about overcoming mental enslavement, the album opens with "Colder," where creepy murmuring synths and clipped snares serve as a backdrop to a song in which Nehru is tested by both God and the devil, in a world where "all I see is the days getting colder." There's an introspective streak running throughout the album's 13 songs, and Nehru's delivery proves itself a malleable instrument, the kind that adjusts to suit a host of different musical settings. On "whydoesthenightskytalktome?" he's backed by bluesy acoustic guitar, and employs a sing-song flow as he laments being "trapped up in these thoughts and now they won't go away;" "little suzy (be okay)" is a piano-backed character study about a lost soul who's battling addiction and "looking for a place to call home."
The elusive DOOM naturally guests on the album, dropping buttery abstractions over slinky psyche-jazz loops on "MEATHEAD." But it's Nehru's pairing with DJ Premier on "Too Lost" that reflects the maturity of Nehruvia. Over a backdrop that forgoes Premo's trademark angular boom-bap crunch in favor of melodic rolling keys, Nehru holds a conversation with his "inner child," reflecting on where he's come from and how he's changed—smartly summing up the latest stage of his career.