ALBUM OF THE DAY
Bill Nace, "Both"
By Jonathan Williger · May 20, 2020
​
​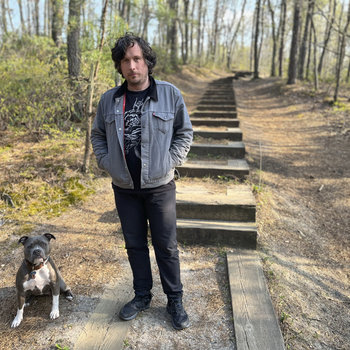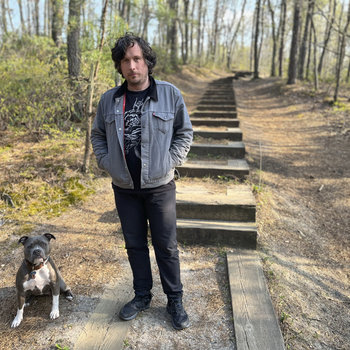 Merch for this release:
Vinyl LP
Guitarist Bill Nace has spent the past 15 years navigating the intersection of rock music, free improvisation, and pure noise. He has a proclivity for unresolved tension; he pushes his collaborators to play with a quiet unease as often as they do histrionic abandon. Even in his more conventional work with Kim Gordon as Body/Head, Nace applies equal focus to texture and form, alternating between traditional chordal playing and strumming the instrument with pieces of metal and wood to see what strange sounds he can conjure.
Both, Nace's first solo album following years of relentless collaboration, is imbued with a similarly murky intensity. Warped loops rise and fall in anxiety-inducing patterns of arrhythmic repetition; there are several moments where distortion coats everything in a mysterious shroud of hiss. Without a foil to play against, the subtleties in Nace's distinctive style of improvisation begin to emerge. "Part 3" showcases his penchant for empty space, with the subtle buzz of amplifier hum dominating the first several minutes as he teases out deceptively serene threads of feedback only to have them hang back, distant in the sonic landscape. Despite the fact that everything is performed on guitar—save the consonant drone of a shruti box on "Part 5"—it's only on the final track, "Part 8," that Nace traces familiar patterns that unambiguously sound like the instrument. That moment feels like an exhalation, an easing of tension from the enigmatic gloom that pervades the rest of the album.
Nace has been guarded about the meaning behind the album's title. But Both feels like a distillation of, and expansion on, his work up to this point, and is defined by that duality. While there is still a deep sense of agitation rolling underneath this music, and spontaneity is still at the core of its creation, the production by Cooper Crain (of Bitchin Bajas and Cave) gives it a multi-dimensional feel that Nace has never benefited from before. The result is a surreal, immersive listen that is as gripping as it is haunting.