ALBUM OF THE DAY
Ben LaMar Gay, "Open Arms to Open Us"
By Michael J. West · December 06, 2021
​
​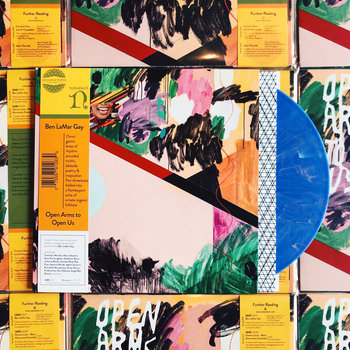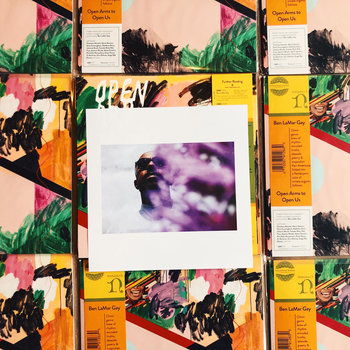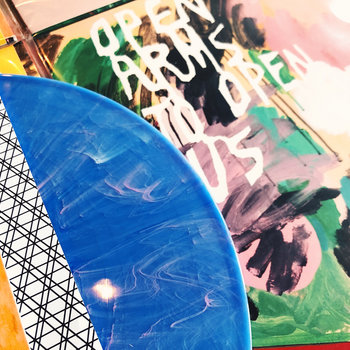 .
00:10 / 00:58
Merch for this release:
Vinyl LP, Compact Disc (CD)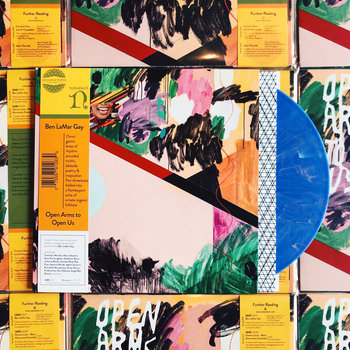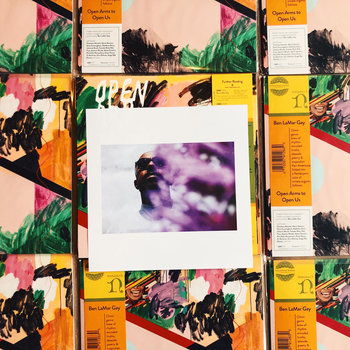 Filing Ben Lamar Gay under "jazz" has always been more a convenient description—he plays cornet, he improvises, he works in the Chicago music scene—than an accurate one. With Open Arms to Open Us, that convenience factor is diminishing, too.
Stylistically, Open Arms covers the waterfront. Here is the growling electronica of "Mestre Candeia's Denim Hat" and the psychedelic spookiness of "Slightly Before the Dawn." Elsewhere is the field-holler-like "In Tongues and in Droves," an interaction between Gay, trombonist Matthew Davis, and cellist Tomeka Reid. It even has an interlude in which musicians Gira Dahnee and (frequent Gay collaborator) Angel Bat Dawid perform what sounds like a step routine on "S'phisticated Lady" (no relation to Ellington's song).
Still, there's a definite current running throughout the album: strong, danceable rhythms. The opening "Sometimes I Forget How Summer Looks on You" is a menacing pop song on its surface, but it has a churning polyrhythm underneath—complex, busy, yet with a contagious sense of movement. "Oh Great Be the Lake" has Native-American-flavored percussion; "Nyuzura" and "Lean Back Try Igbo" draw from East and West Africa, respectively. "Aunt Lola and the Quail" is a combination of all of it: organic and electronic percussion; tribal chants; cornet; Rob Frye's flute; and strings. All of it makes the listener move differently, but all of it makes the listener move.
The point, Gay says, is to engage with day-to-day routine and information overload as rhythmic concepts. (Even the electronic loops are meant to evoke the earth's daily rotation.) Open Arms no doubt must be lived with a while to get the full effect. Still, it has a weird immediate power too. It's as if the grooves at the album's core counteract the strangeness and darkness that so often cloak them. This makes it sound like Gay's music should be refiled under "self-help"…but he's on to something.