ALBUM OF THE DAY
Battle Trance, "Green of Winter"
By Alex Heigl · August 22, 2022
​
​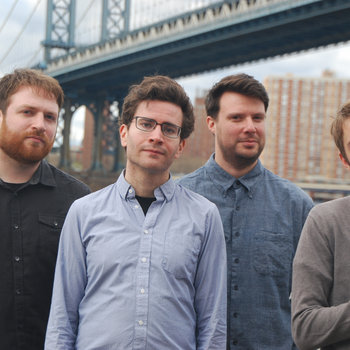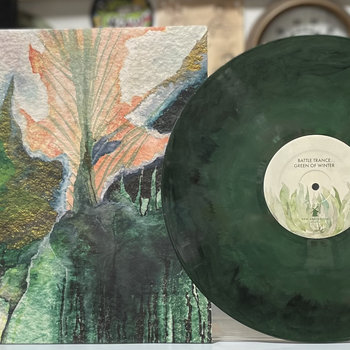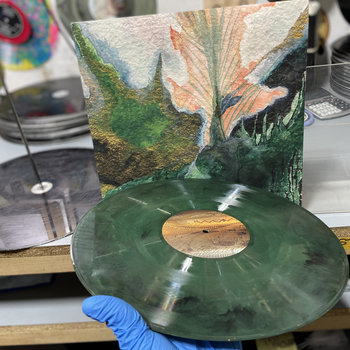 .
00:10 / 00:58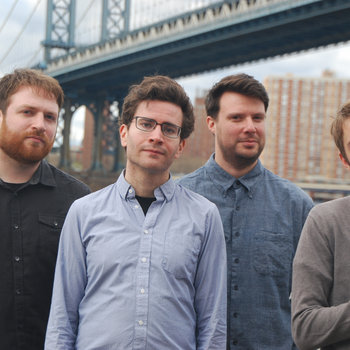 Merch for this release:
Vinyl LP,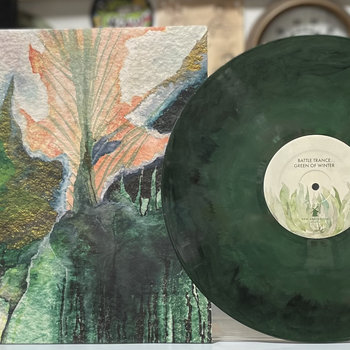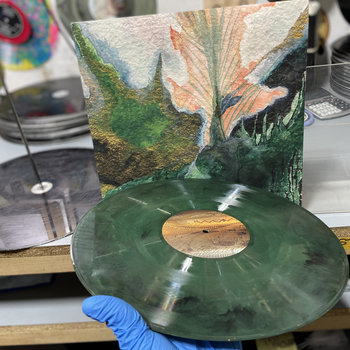 Calling a new Battle Trance release a "record" feels incomplete, a grasp at a convenient shorthand. "Achievement" is probably the best word that can be used to encapsulate hearing the saxophone quartet's remarkable ability to, like ants, construct and wield masses of sound vastly out of proportion to their bodies.
A new Battle Trance record is invariably accompanied by details of the work's grueling genesis. The group's leader Travis Laplante puts the other tenor players—Patrick Breiner, Matt Nelson, and Jeremy Viner—through rehearsals that the notes for their first release, Palace of Wind, compare to martial arts training, while Blade of Love's release notes saw Laplante describe its writing phase as "the most torturous and demanding compositional experience of my life." Their latest record, Green of Winter, doesn't shirk on this: A 19-day retreat of typically lengthy rehearsals in Vermont preceded the recording, and label New Amsterdam's press materials make note of "Laplante's rigorous, decade-long compositional studies with Harmonic Experience author, W.A. Mathieu." (Via email, Laplante says Green of Winter concludes a planned trilogy of compositions for the group.) Yet, as occasionally harrowing as Green of Winter is, it's a concluding step in a 10-year journey for the group and mandatory listening for anyone with even a passing interest in hearing the boundaries of music gleefully pushed.
As Green of Winter moves through Laplante's compositional roster of overtone playing, notes sung through the saxophones, and dense, rippling arpeggios, it does so with remarkable clarity and purpose. Hearing single-instrument groups at length can get tiresome, but Laplante's very good about using the saxophone's set of extended techniques to vary the timbres of the music. The first and longest of the three movements opens with eerie breathing and whispering sounds before the group begins singing and clicking their instruments' keys; it's nearly five minutes into the piece before sounds conventionally "saxophone-ish" occur.
All that said, Green of Winter, when compared to the band's previous works, clocks a number of departures for the band. It's the first—on Bandcamp at least—to list the engineering, mixing, and mastering personnel and its materials also make mention of the space in which it was recorded (Putney, Vermont's Big Barn). Laplante has also made the work's score available via Bandcamp, and the cumulative effect of these additions is a social widening of Battle Trance's gyre, a new angle on a very tight-knit, insular ensemble.
It's Battle Trance's 10th year as an ensemble, and while I don't love the cliche of the group "maturing"—anyone putting this level of effort into composing and performing is not going to change up their sound simply due to age—Green of Winter does feel like an end-statement. Laplante revisits some of the major-key ensemble sections from Blade of Love and explains that "there are echoes of musical themes and feelings that purposefully exist on more than one album, kind of like hidden threads that weave them together if one listens closely." The piece ends with all four men singing a simple melodic line while they keep up a flutter of keys, a lovely capstone for the trilogy.
Of course, this could be because Green of Winter was very much a pandemic project. We've all emerged—at least as much as that word applies to an ongoing situation—from COVID-19 as different people. But one can still draw comfort from the fury and challenge of Battle Trance: The world turns, the great sea yearns, the ants go marching on.