ALBUM OF THE DAY
Album of the Day: Band Practice & Catherine Cohen, "Friends Live #1"
By Patrick Rapa · April 17, 2017
​
​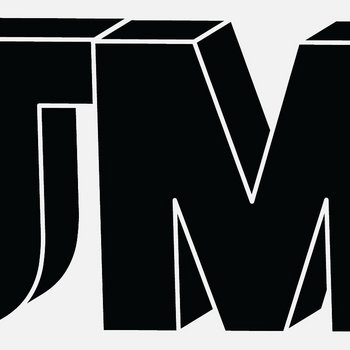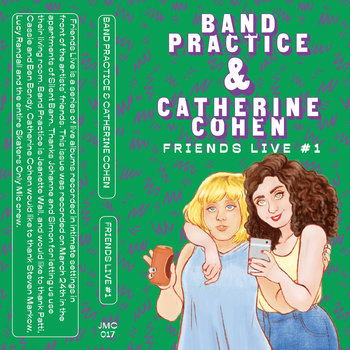 .
00:10 / 00:58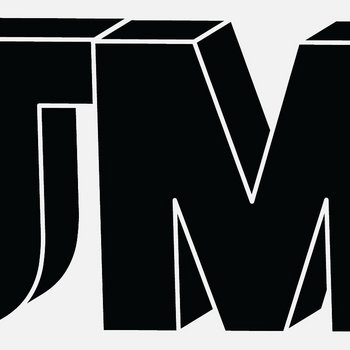 Merch for this release:
Cassette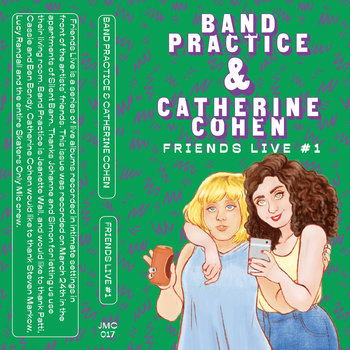 The most important question a live album answers isn't "What'd they play?" or "How'd they sound?," it's "What was it like to be there?"
When it comes to documenting a moment, to creating a record that prizes spit as much as shine, this new split release — the first in a series from "holistic" NYC publisher and promoter JMC Aggregate — nails the feeling of being a small club watching working artists do their thing.
Throughout Friends Live #1, comedian Catherine Cohen and singer/guitarist Jeanette Wall (aka the surprisingly Googleable Band Practice) ride a wave of giddy, nervous energy. The applause is enthusiastic but sparse. The mood is loose and friendly, raw and real. It's not lo-fi, but it is distinctly, proudly no-frills.
Wall goes first, juxtaposing her dry one-liners with vulnerable asides and disarmingly sincere love songs. The unsettlingly pretty "Freddy" imagines romance on Elm Street. "Put Up a Fight" is a peppy little anthem for adorable fuckups. "I want to get real lost," she sings over a casually strummed guitar on the brooding standout track "I Wanna Die Like Elvis." "I'm gonna make you love me and see how much it costs." Wall's style is charmingly funny, genuine, defiant, and coy—all at once.
Wall introduces Cohen by saying things are about to get weird, and she's not wrong. "I'm fun, I'm chill, I'm a guy's girl," Cohen says before unleashing a laugh that teeters on goat-ish. "I say that because I have a tilted uterus." What does that mean? No idea. But it works. Cohen's comedy moves quickly, sometimes switching from millennial NYC vapidity to absurd non sequiturs so quickly your mind may start trying to connect dots that aren't there. "I keep doing this weird thing where I forget that nothing matters," she says early on, and that's pretty much her in a nutshell.
—Patrick Rapa