ALBUM OF THE DAY
Asher Gamedze, "Turbulence and Pulse"
By John Morrison · May 08, 2023
​
​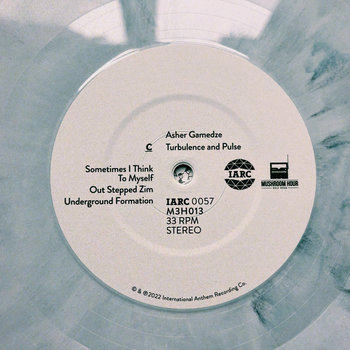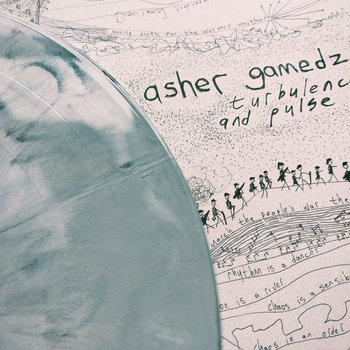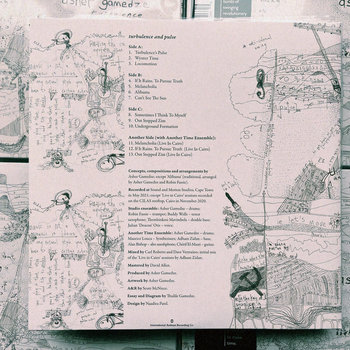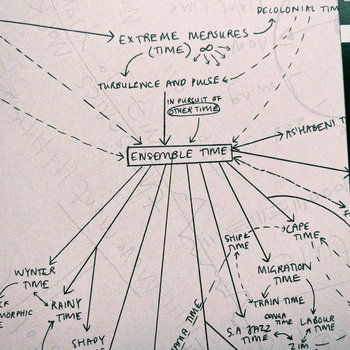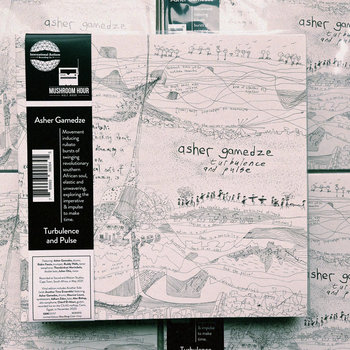 .
00:10 / 00:58
Merch for this release:
2 x Vinyl LP, Compact Disc (CD)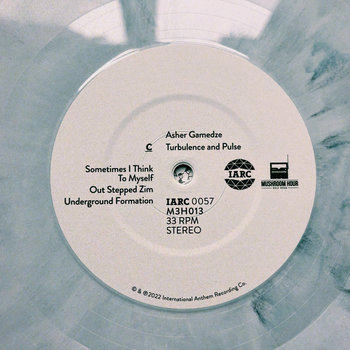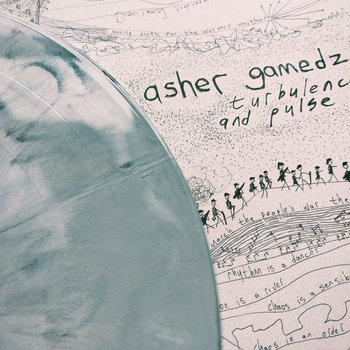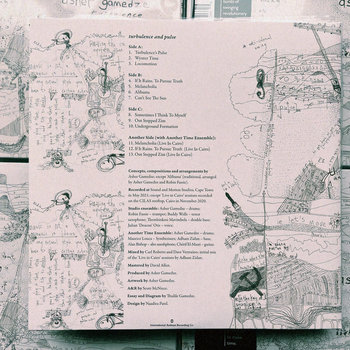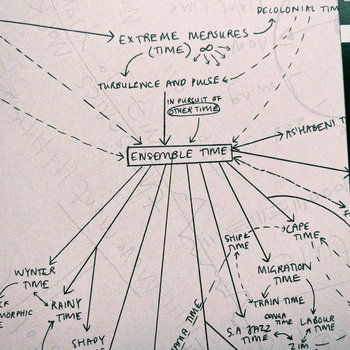 In the opening scene of director Dylan Valley's 17-minute documentary Turbulence and Pulse (2023), Cape Town-based jazz drummer Asher Gamedze is shown driving on a coastal highway talking about time and history. Gamedze explains his view of history in dynamic terms: "not being unfinished," "unfolding," and "something that people can actually create." The idea that history is not the result of a metaphysical predetermining force centers humanity, proposing to us that it is human social activity as the engine that drives the whole enterprise. Created as a companion piece to Gamedze's latest album, also called Turbulence and Pulse, the film not only documents the work that Gamedze does to articulate the musical aspect of his ideas—it also shows him and comrades Leigh-Ann Naidoo and Marcus Solomon wrestling with the social and political implications of these ideas. What is history and who gets to make it? How do the events of the past shape our present and future? These are the primary themes that inform the album.
The opener "Turbulence's Pulse" sets the tone with a rich, searching piano and a monotone chant reminding us that "turbulent times call for extreme measures…" Gamedze's drum pattern here is a loose, swinging anchor holding the music together as the speaker reflects on how both musical time and historical time are created by humans working together. "Wynter Time" is a nine-minute epic of exploratory improvisation. After the ensemble opens, playing freely, the tune's elegant, regal melody gives way to an inventive tenor sax solo by Buddy Wells. "Locomotion" is a driving drum and percussion-heavy tune that showcases the band's ability to marry bebop's melodic conventions with open-eared free playing. Robin Fassie and Wells's solos on trumpet and tenor sax respectively are fierce and bassist Thembinkosi Mavimbela shines with a big, heavy tone and intricate lines. Contrasting the more fiery pieces with softer, more contemplative moments, Gamedze's ensemble is capable of playing with great sensitivity and attention to detail on tunes like "Melancholia" and "Out Stepped Zim."
By now, jazz improvisation as a musical metaphor for liberal ideas about democracy is a well-worn and widespread cliché. Despite this, there is something important to be gleaned from how this music has taught us to work together to change our circumstances. Jazz and history have two essential things in common: They don't exist without human initiative and collaboration. We are the driving force behind it all and by acknowledging and understanding that, we can write a new story as the future unfolds before us.