ALBUM OF THE DAY
Artsick, "Fingers Crossed"
By Jude Noel · January 20, 2022
​
​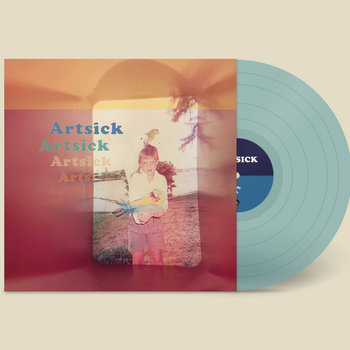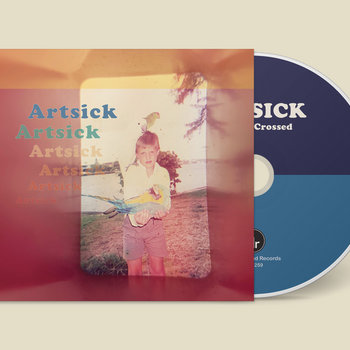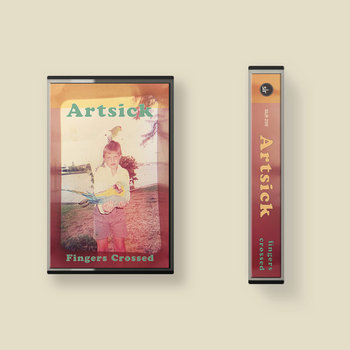 .
00:10 / 00:58
Merch for this release:
Vinyl LP, Compact Disc (CD), Cassette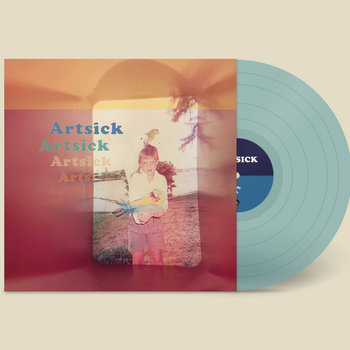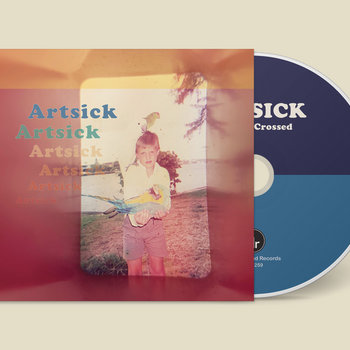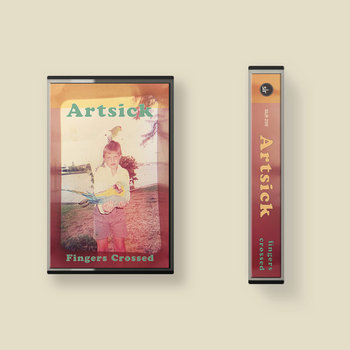 A state of malaise brought photographer Christina Riley, formerly of Burnt Palms, back into the songwriting fray in 2018, pining for the excitement of working with her now-defunct band. She dubbed the feeling (and her new project) "Artsick," recruiting Bay Area indie pop mainstays Mario Hernandez (Kids on a Crime Spree) and Donna McKean (Lunchbox) to help concoct a back-to-basics antidote. Fingers Crossed is the trio's first full-length outing; an ode to the fuzzy power-pop roots of their own label, Slumberland, as well as the shambling punk put-out by northern neighbors K Records in the mid '90s.
Peeling back some of Burnt Palms's grungy dissonance to make room for melody, Riley's Artsick material takes pages from the Rose Melberg indie pop playbook. Her endearingly detached vocal takes are layered and drenched in Spectorian reverb, stretching out comfortably over casual chord changes. The tempos are brisk and the low end hits hard, but Riley's presence within the mix feels comfy and confident. She invites the listener to share in the joy of making art for art's sake, beating musician's block through sheer gusto.
The optimistic sound of Fingers Crossed is a cunning disguise for Riley's acerbic lyricism. Lead single "Despise" is a sing-song middle finger to its unnamed subject. "You're just a waste of my time/ A fake person in my life," she sings over power chords and handclaps. As the song's video, in which Artsick throw darts at the pencil-sketched faces of their enemies, suggests, it's meant to be something of an anthem; a punching bag to project your own anger onto. "Stress Bomb" also channels catharsis through simple pop structure, its exuberant chorus arriving like a sigh of relief. The themes Riley tackles might be a bit more grown up than those of forebears like Tiger Trap and The Pastels, but her raw sincerity is a salve against world-weariness. When times are tough, sometimes nostalgia really is the best medicine.