ALBUM OF THE DAY
Album of the Day: Aquarian Blood, "Last Nite in Paradise"
By J. Edward Keyes · March 10, 2017
​
​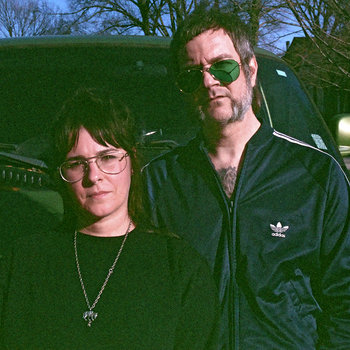 .
00:10 / 00:58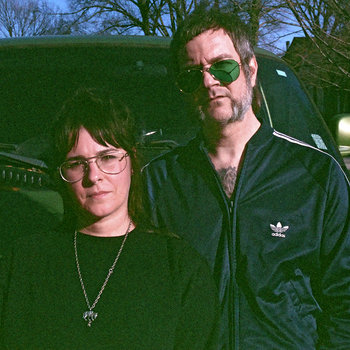 Last Night in Paradise, from Memphis maniacs Aquarian Blood, plays like two different, distinct records that have been smashed together. One of them is full of freaked-out, bug-eyed punk rock—like Devo on a sugar high—and the other is a collection of sun-warped folk, country, and religious music (!). Some of this sonic whipsawing is a result of the DNA: it's a combination of the group's early tape-only recordings and newer, more aggressive work. Taken together on Paradise, they function as an accidental mirror of our present age, one characterized by uneasiness, uncertainty and moments of full-on, body-wracking panic.
It's that last emotion that comes through clearest on Paradise. Album opener "Heaven is In My Head" operates at 600 miles per hour, Laurel Horrell's rubberband voice stretched taut over guitars that pummel like light artillery fire. Though slower, "Won't Forget to Die," which follows, is no less freaked out. Playing like a kind of LSD-doused minimalist country song, "Die" opens with a dead-eyed Horrell declaring, "First you feel its breath/ then you feel its sting/ and when it's finally over/ you won't feel a thing." The song rides the same descending four-note slide guitar line over and over as a violins groans like the broken front door of a haunted house in the background. From there, the album more or less follows the old Hollywood dictum of "One for them, one for me"—one blistering, crowd-pleasing rave-up followed by an excursion into open-ended psychedelia. The lo-fi stomper "Thing" is followed by the chilling "Blood Chant," a weirdo cultish singalong in which the group sings their own name Hare Krishna-like over rattling tambourines and loose acoustic strumming.
On Paradise, both halves of a disheveled whole work perfectly; the adrenalized charge that comes from the synth-punk rave-up "Cold Foreign Advisor" is no less satisfying than the psychotic children's-song see-saw of "Parasite Inside." They even work wonders when they're playing it relatively straight: "I'm Lit" has the dirt-under-the-nails grit and leather-pants swagger of early Stooges, but is lit up by a pinwheeling keyboard line. Ultimately, the group's stylistic grab-bag is a perfect reflection of the album's unspoken—but deeply felt—theme: if the doomsday clock is accelerating its race to zero, you may as well try to do as many things as you can before the bell tolls.
—J. Edward Keyes