ALBUM OF THE DAY
Album of the Day: ANOHNI, "Paradise"
By Alex Macpherson · March 22, 2017
​
​
Merch for this release:
Compact Disc (CD), Vinyl LP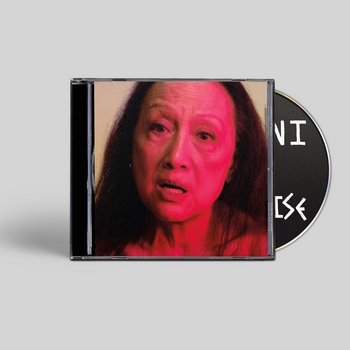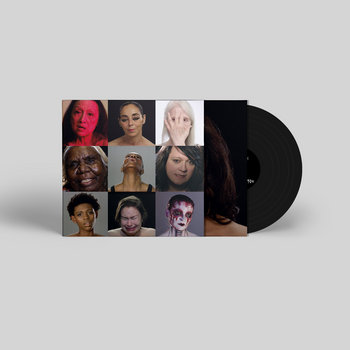 Plenty of artists take the notion of fighting the patriarchy as a lyrical theme, but few have zeroed in on gender in the way that ANOHNI has of late. On last year's Hopelessness, she cast the relationship between the individual and the state as that of an abusive father/child dynamic. On her new EP, the titular paradise she envisages is one where masculine authority, the unequivocal source of ecocide and injustice, has been overthrown and destroyed.
On the vaporous "In My Dreams," the realization that an unnamed figure neither loves nor wants the best for her dawns on ANOHNI while she sleeps. The song fades from earshot, but the seeds have been planted. "My father's hand rests on my throat," she croons on the title track, while "Enemy" picks up where Hopelessness's "Violent Men" left off, lamenting the condition of birthing one's own subjugator. In other words, if the ideological force and authority invested in fatherhood is the generator of oppression then, as the popular left-wing Twitter meme of five years ago might have it, "no dads" is a political necessity.
Paradise's six songs were recorded in the same sessions as Hopelessness; it's a companion piece, rather than a sequel. But there's an optimism here that was lacking on its unremittingly bleak predecessor. "Paradise" is frenetic and turbulent—Hudson Mohawke's maximalist production, such a superb fit for the drama of ANOHNIi's voice, zigs and zags like lasers here. But it also explicitly seeks to bury despair, and ANOHNI's performance reflects it: her "ooh-ooh-ooh!" as she gears up for the song's final climax is one of the most spontaneous, joyful ad libs of her career. Elsewhere, she derives power from naming the opposition: "You're a mean old man," she sneers on the distorted, vengeful "Jesus Will Kill You." Even "Enemy" blossoms from mourning into tense but glorious chorales.
The political agenda ANOHNI began on Hopelessness took explicit aim at the neoliberal, drone-bombing Obama administration, but her themes feel more relevant than ever now. The urgency of her resistance is encapsulated in "Ricochet," ostensibly a weary, pleading cry against possible reincarnation. But beneath the fist she shakes at God is an acceptance of the here and now, the need to be fully present in order to fight. Utopia doesn't come easily for ANOHNI on Paradise, but simply imagining the possibility is the first step towards it.
—Alex Macpherson