ALBUM OF THE DAY
Album of the Day: Angela Sawyer, "On the Pedestrian Side"
By Andrew Parks · January 20, 2017
​
​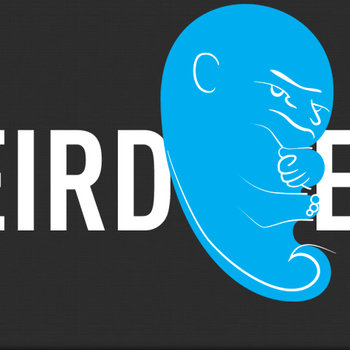 .
00:10 / 00:58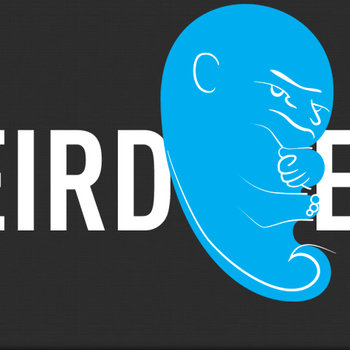 Merch for this release:
Vinyl LP
Discovering the dizzying multiverse of Angela Sawyer is like hearing Tiny Tim's alien warbles for the first time. A fearless cult figure in New England's underground scene who's dabbled in everything from hardcore death spasms (Exusamwa) to rough comedy routines to completely confounding 'rock music' (Preggy Peggy & the Lazy Babymakers), the singer/instrument swapper has been on a creative tear lately.
In November she released On the Pedestrian Side, a solo effort split between studio experiments and well-aged Weirdstock cuts that's about as accessible as Sawyer gets. Proceed with patience, however, as nothing is quite as it seems here. Take "Yaadon Ki Baaraat," for instance. While Sawyer's pitchy voice sounds like Joanna Newsom after huffing a couple helium tanks, the track itself is actually quite catchy—what happens when a mad genius covers a classic Bollywood theme with flipped bottle caps and a scuffed Bruno Nicolai sample. A ukelele-led live rendition of "Run Angel Run" is even more engrossing—stunning, even—as it leads the Tammy Wynette tune down an otherworldly road that's haunting and heartbreaking.
Wild-eyed originals like "Will There Be Yodeling in Heaven," "Millicent Bell" and "The Knife I Carry" are creepy, sure, but they're also hard to look away from, thanks to Sawyer's innate grasp of no-fi songwriting, everyday instruments (when was the last time you heard sleeping bags and vitamin bottles on a record?), and rudimentary effects.
Remember when everyone thought the Moldy Peaches were as awesome as the Strokes and the White Stripes? Sawyer evokes that anti-folk era by sounding like she's in the Twilight Zone with nothing to lose, especially on Croaks. Culled from hundreds of hours of raw material, and spread over two side-long 'songs', it's not an album so much as a rigid study of what would happen if Devo's "The Words Get Stuck In My Throat" was taken literally. Matthew Herbert would love it; hell, he could use it as the source material for Bodily Functions Part Two. Everyone else will either be floored or flabbergasted.
—Andrew Parks