ALBUM OF THE DAY
Album of the Day: Alice Bag, "Blueprint"
By Annie Zaleski · March 16, 2018
​
​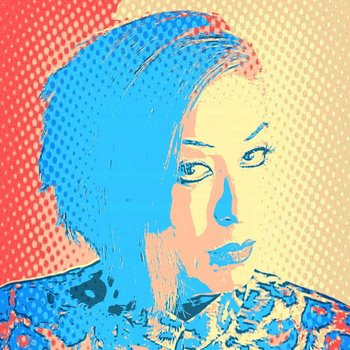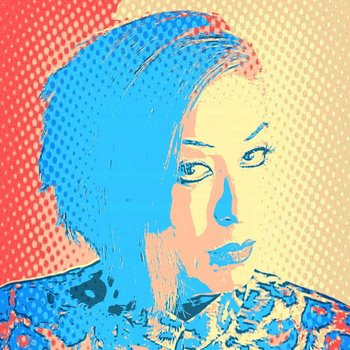 It's difficult to believe that Blueprint is only Alice Bag's second solo album, but one thing is clear from the outset: more than four decades into a wide-ranging musical career—she fronted and co-founded '70s punk pioneers the Bags, and has also played with Castration Squad, Cholita, and Las Tres—the musician/writer/educator is no stranger to galvanizing pivots.
To that end, Blueprint is more eclectic than Bag's 2016 self-titled effort. (Both albums were produced by Lysa Flores.) Brash horns punctuate the upbeat soul-rocker "Stranger," "Sparkling Path" boasts twitching guitars that are twisted into post-punk contortions, and "Shame Game" is a disco-blues strut driven by funky piano and slippery grooves. The vulnerable "Adrift" is even more stunning: It's a queasy breakup waltz with plaintive piano, melancholy cello accents, and Bag's brassy vibrato.
As that song demonstrates, Bag's ability to zero in on (and dissect) emotional, physical, and political turmoil is key to Blueprint's power. "Invisible" describes a man losing himself to alcohol dependency, while "77," a churning girl-group punk cyclone bolstered by invective from Kathleen Hanna and Bratmobile's Allison Wolfe, is an unsparing condemnation of income inequality—specifically, how a woman makes 77 cents to every dollar a man makes: "It's not right / It's bad for women / And worse if you're not white."
Blueprint's moving closing track, "White Justice," is even more incisive. Bag wrote the song about the 1970 Chicano Moratorium, a peaceful Mexican-American-driven anti-Vietnam War protest turned deadly after police intervention. At the end of the tune, she links this tragedy to the fact that the decades-old "struggle" is still relevant today. "You say justice is colorblind / I know you're lying," she sings, before leaning forcefully into the line, "White justice is a travesty."
Despite these somber moments, Blueprint ripples with optimism. Of note is the hollering pogo "Turn It Up," which advises that it's never too late to shed toxic and dishonest people (if not your own baggage), and start over: "You made a playlist and it's locked into your head / Toss it out, play something new instead." On Blueprint, Bag asserts that change is necessary—but, perhaps more important, she also believes it's possible.
-Annie Zaleski