ALBUM OF THE DAY
Album of the Day: Alcest, "Kodama"
By Brad Sanders · October 04, 2016
​
​
Merch for this release:
Compact Disc (CD), Vinyl LP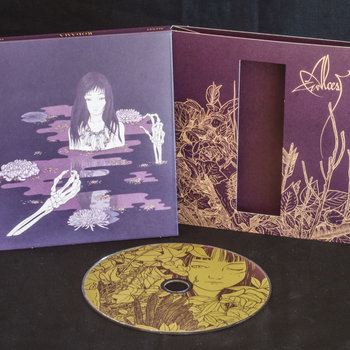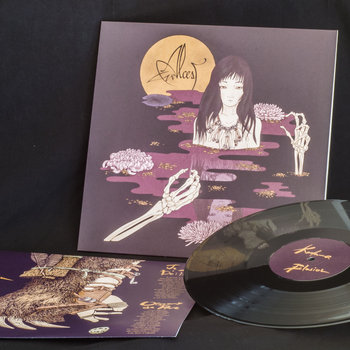 Neige (née Stéphane Paut) has done time in more than a dozen French black metal bands, but the act he's most closely associated with is Alcest. Neige calls Alcest "the musical testimony" of a real-life dream world he claims to have visited in his childhood, "where a faraway and celestial music floats in the air like a perfume." His musical interpretation of that mysterious place traverses black metal, shoegaze, dreampop, and new age music. On Kodama, Neige and drummer Winterhalter sound like they've fallen back in love with metal, after 2014's Shelter almost entirely removed it from the mix. The result is the most satisfying Alcest record in nearly a decade.
Kodama keeps one foot in Alcest's dream world while turning to Japanese art and culture for additional influence. This isn't entirely new territory; "Tir Nan Og" from Souvenirs d'un Autre Monde sounds like load screen music from Chrono Trigger. But Kodama is the first time Neige has been explicit about finding inspiration in Japan, going so far as to say that a viewing of Princess Mononoke kickstarted his work on the record.
The shadow of Japan certainly looms over Kodama, especially in its '90s RPG synth textures and its manga-inspired cover art. Yet it's the album's reverence for the black metal of the group's earliest days that really makes it work. The title track is a reminder of Neige's deftness as a guitarist, as he oscillates between savage tremolo-picked riffs and cleaner passages. His screamed vocals on "Eclosion" and "Oiseaux de Proie" are raw, and set between gorgeous, pastoral sections, providing the powerful contrast that the best of this artier strain of metal offers. Alcest was one of the first black metal bands to openly bathe their music in sunlight. Kodama shows that they still know how to use the darkness.
—Brad Sanders