ALBUM OF THE DAY
Album of the Week: The Surgery EP
By Andrew Dubber · December 05, 2011
​
​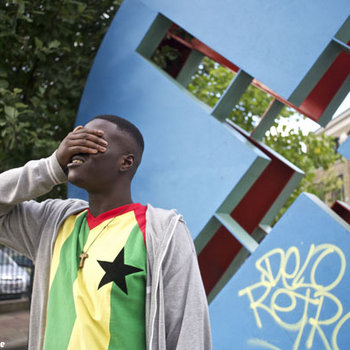 .
00:10 / 00:58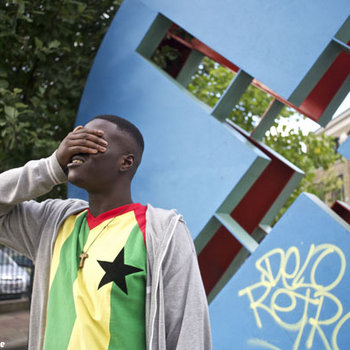 Grime, a descendant of garage, dancehall and hip-hop born roughly a decade ago on the streets of the UK, is now entering maturity, with several of its stars finding themselves experiencing the trappings (and the traps) of major label success. But there's also an increasing universality in its subject matter and themes, and a playfulness with the tropes and assumptions in the music's culture. Grime is tackling important political and cultural material with resonance for broader society, and at the same time its artists are comfortable taking themselves less seriously — all of which point to the fact that grime is growing up.
Case in point: London-based Kwam MC (Kevin Nana Boadi), an avant-garde artist in the real sense of the word. His latest release, The Surgery EP, pushes grime into new territory by dealing with socio-political issues such as citizenship, surveillance culture and branding, while periodically breaking the fourth wall and addressing his audience with sly asides and clever banter. The result is a record that succeeds in being both important and urgent on the one hand, and entirely approachable on the other. Coupled with Sketch'E's punchy, melodic production, it's a slick package and invites repeat listens not only because the songs are so great, but because Kwam's just so damn likeable and convincing.
Of course, The Surgery EP contains some of the braggadocio you might expect from urban street music. "Linen," for example, is an unrelenting diss – a battle rap with no worthy opponent. But at times Kwam is surprisingly modest. In "Pedigree," he makes a point of drawing our attention to his less accomplished works in part to show how far he's come, which also has the effect of humanising him:
'05, jumped on a bar ting
Studes in Barking
Over a beat with a dog on it barking
When I look back I can't help laughing
Swear down I thought that tune was the hardest…
Elsewhere, the EP veers toward the revolutionary. On "What Do You Stand For?" Kwam stops the track to speak "unmediated" to his audience to point out the absurdity of a culture of conspicuous consumption and the use of social media in the service of unpaid brand promotion.
While it might be stretching the point to draw a connection between the recent riots in the UK and a grime release that only just preceded them, there's no doubt that Kwam manages to express the collective frustration, futility and outrage of people beginning to realise the extent to which their freedom and self-determination is illusory:
This whole malarky's nothing but effery
…and it's upset me
So I put my anger in a tune
Before I break these chains what I can't see
I need to work out the angle I'ma use.
As well as being a completely brilliant set of songs, Kwam has crafted something sophisticated, layered, problematic, engaging, angry, witty and nuanced. And that makes it crucial.
Listen to the full album and explore more from Kwam.