ALBUM OF THE DAY
Album of the Week: Mir
By Andrew Dubber · November 14, 2011
This is the third in a series of weekly album reviews published by Andrew Dubber. If you haven't already caught it, please check out his introductory post.
​
​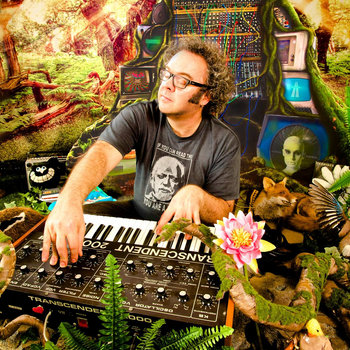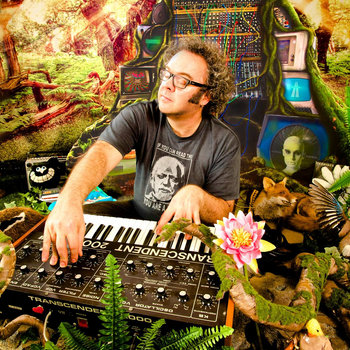 Merch for this release:
Compact Disc (CD), 2 x Vinyl LP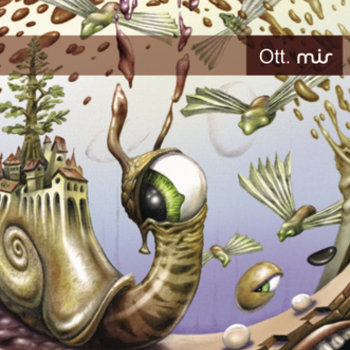 I remember the day I fell in love with sound. Not the date, exactly, but I remember the event. I'd heard Jean-Michel Jarre's Oxygène on the radio and thought it was interesting and futuristic, but nothing spectacular.
"Listen to this," said a helpful grownup.
"Yeah, I've heard it," I said. "It's on the radio all the time."
"No," he said, handing me the headphones. "Listen."
And in the next few minutes, I discovered high fidelity, stereo separation, spatial movement, auditory depth of field, and my lifelong wonder at the marvel of just how good things are actually capable of sounding.
Sound is amazing. Electronic music, at its best, exploits the hell out of that fact. Jarre was really good at it. British electronic producer and musician Ott is a master at it.
Having worked with such luminaries as Brian Eno, The Orb, and Sineád O'Connor, Ott has retreated to the studio (and the occasional massive outdoor festival) to work on his particular brand of psychedelic dub, and has released fairly infrequent collections of his work in album form: 2003's Blumenkraft and 2008's Skylon precede this year's offering, Mir.
The new album draws strongly from contemporary trends in electronic dance music, but doesn't simply mimic them. Rather than adopt the palette of the latest thing, thereby running the risk of sounding dated in a matter of months, Ott references those styles but continues in a tradition of what can only really be described as timeless electronic music.
Some things will just always sound good. This can be as true of a sine wave running through an LFO as it is of a Rickenbacker. Moments of Mir will put you in mind of Vangelis, Tangerine Dream and Art of Noise as much as they will of Caspa, Rusko and Skream.
One of the drawbacks, however, of making sounds that are as beautiful and impressive as these is that there is no room for rough edges. On first listen, Mir has a kind of clinical air and a glossy sheen to it. If you like your music a little rough around the edges, that might initially put you off. But Mir redeems itself on this front by grooving hard. "Squirrel and Biscuits," on a big system, will fill a dance floor, and prompt more than a few "what's this tune?"s. Proven in the field, that one.
And like any good, conceptually coherent electronic album (no, I didn't say "concept album"), Mir starts slow. This is not just a set of songs standing near each other, but a single, consistent work that builds, has light and shade, a narrative arc, conflict and resolution, thematic development.
So you'll forgive the fact that the astonishingly intricate, glitch-riddled, dubstep-informed, deep groove doesn't really kick in properly until midway through "Adrift in Hilbert Space," the album's second, 8-minute-plus tune. But when it does – and make sure you're wearing headphones, or sitting equidistant between two very expensive speakers turned up to an almost window-rattling volume – I defy to keep your jaw at anywhere near its usual height.
Far more than the fact that Mir is a great record – it's a great sounding record. Do a local kid a favour. Let them listen to this on a pair of decent cans. They may turn out to be a cloth-eared brat – but you could end up changing someone's life. It's worth a shot.
Listen to the full album and explore more from Ott.