ALBUM OF THE DAY
Album of the Week: Fire on the Vine
By Andrew Dubber · November 06, 2011
This is the second in a series of weekly album reviews published by Andrew Dubber. If you haven't already caught it, please check out his introductory post.
​
​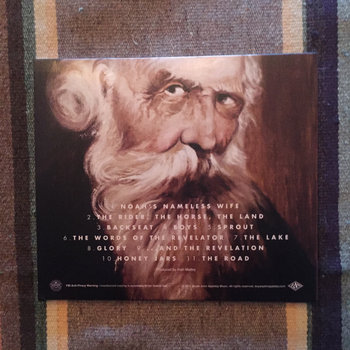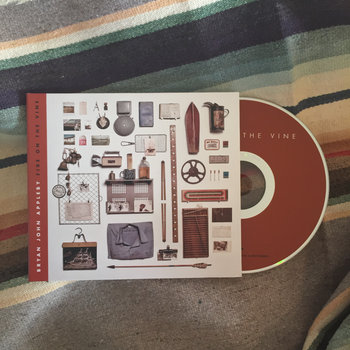 .
00:10 / 00:58
Merch for this release:
Compact Disc (CD), Vinyl LP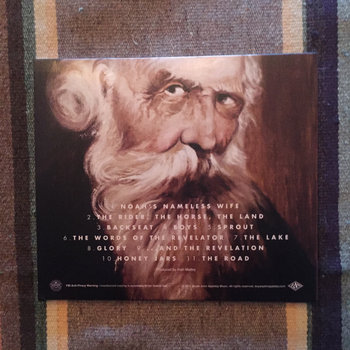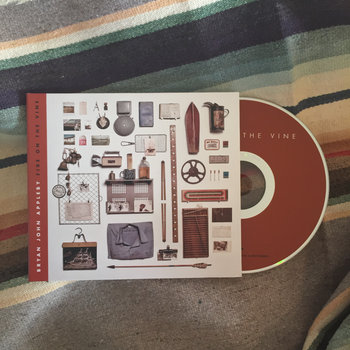 The world appears to be littered with bearded young men with acoustic guitars and notebooks full of verse, access to old pianos, and mournful string players.
Few have the skill with words, the deftness with arrangement and the ambition with the sonic palette that Bryan John Appleby has. Even fewer are able to deliver both their words and music with a voice that simultaneously expresses innocence and optimism on the one hand, and weary experience on the other.
The cover art of Fire on the Vine presents a selection of carefully arranged items that can best be described as bric-a-brac. It's a beautifully curated collection of miscellany that evokes a rustic past. Small and well-worn fragments, simple in appearance, but which carry with them stories and memories, personal to their owner, and from which an impression – if not the detail – of those experiences and emotions can be ascertained. The contents of a life, laid out on the table – symbolic, telling and yet inscrutable.
And that nicely sums up the contents of this album too. While Appleby is a storyteller with a guitar, he's the kind of storyteller that doesn't require beginnings, middles or ends, character development or – y'know – plots. Stories, like melodies or paintings, don't have to be 'about' something in order to have an emotional and aesthetic impact.
It's an album that rewards repeated listening and a little thoughtful, solitary contemplation. The opener, 'Noah's Nameless Wife' could read as a reflection on loss, a treatise on sexual politics, or equally a hopeful anthem about new beginnings. 'Boys' has an epic quality to it, coming in at twice the length you'd expect to find on an album such as this, and rises to a crescendo that gains much of its power from the hushed tones and fragile playing that surround it. On 'The Lake' it's as if the objects on the album's sleeve have joined in with the chorus, clattering in as rustic and yet as orderly a fashion as they appear in the picture.
But while the music invites our own interpretation, that's not to call Appleby 'abstract' in any sense. This is simple, approachable and comforting music. But instead of drawing us a picture, he lays out the lightest of sketches – describing small details, fragments of moods, meaningful moments and evocative glances – and lets us fill in the gaps with our own personal baggage.
What Bryan John Appleby has created is essentially an 'Open Work' – complete, but unfinished until internalised and interpreted by the listener. And that makes Fire on the Vine a very emotion-rich record indeed. They're real emotions, because they're our own. And the more you live with it, the more it becomes part of you.
When you come to lay the contents of your own life out on the table, symbolically or otherwise, you could do a lot worse than placing this record carefully, neatly and lovingly alongside the other trinkets that express who you are.
Listen to the full album and explore more from Bryan John Appleby.