ALBUM OF THE DAY
Album of the Day: TRPL BLK & DJ Prince, "National Debt"
By Richardine Bartee · August 01, 2017
​
​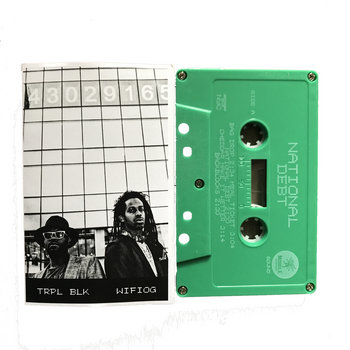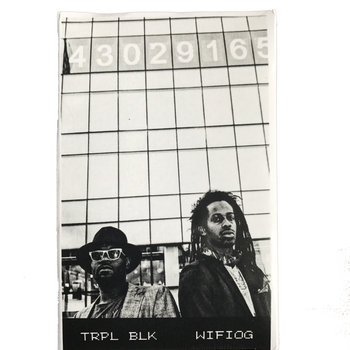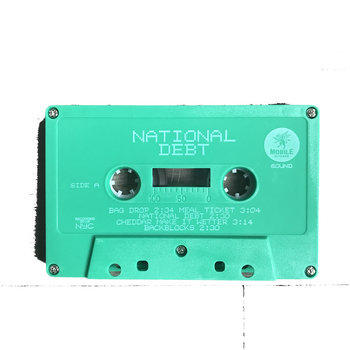 .
00:10 / 00:58
Merch for this release:
Cassette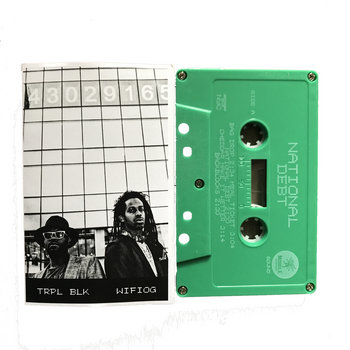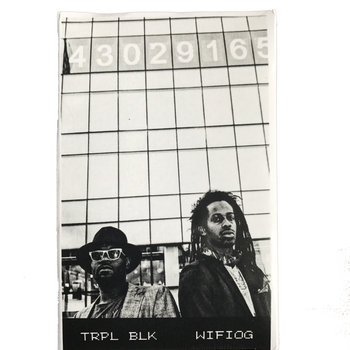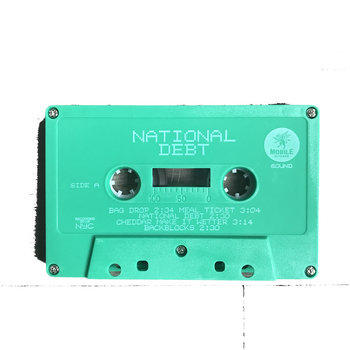 Gritty in its delivery, and sometimes lo-fi in its production, National Debt finds Detroit rapper-songwriter TRPL BLK and Long Island's DJ Prince presenting a financial seminar of sorts. The artists come from families that are financially astute, but they're in the trenches with groups of people they want to educate. Financial freedom, after all, continues to be a crucial issue for black America, given the racial wealth gap, a legacy of this country's history.
National Debt touches on multiple styles—Detroit's ghetto tech, traditional hardcore hip-hop, a singular trap cadence on "Windows 95," and bashment, or Jamaican dancehall—with the title track setting the tone for the project. There are lyrical streaks of encouragement for female-run businesses here ("National Debt," "Cheddar Make It Wetter," and "No Cash No Pum Pum"), which acknowledges how women are typically written off or written out of America's economy, with the wage gap particularly affecting black women. Individuality and solidarity both thread through the bass-heavy tracks.
Conway, who recently inked a deal with Eminem's Shady Records, is the only guest feature ("Choppa Jit"), which is rare for a rap album. In the Buffalo rapper's verse, he boasts about what the gentlemen have in common: earning hard cash, reprimanding anyone who threatens their peace, and their relationships with Danny Brown (TRPL BLK is Brown's longtime best friend; Conway and DJ Prince are Brown's friends through music).
For people who aren't lucky enough to have financial mentorship, "Invest That" serves that purpose. See the chorus: "Came up with some racks? Invest that. Don't spend all your pros. Invest that." Sound advice, indeed.
—Richardine Bartee