ALBUM OF THE DAY
Album of the Day: Space Streakings, "First Love 初恋 : Debut Album and Demo Tracks"
By Zoe Camp · November 01, 2018
​
​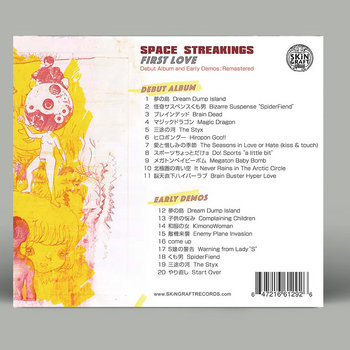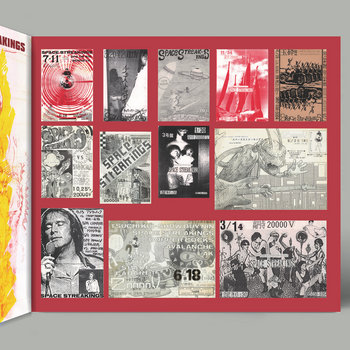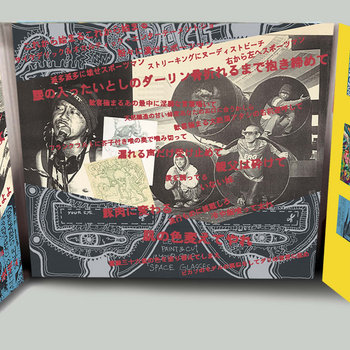 .
00:10 / 00:58
Merch for this release:
Compact Disc (CD)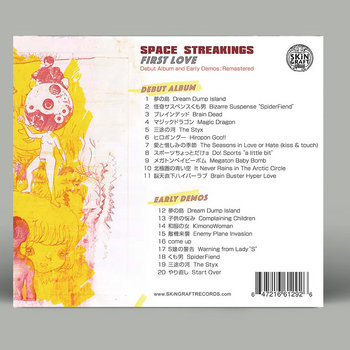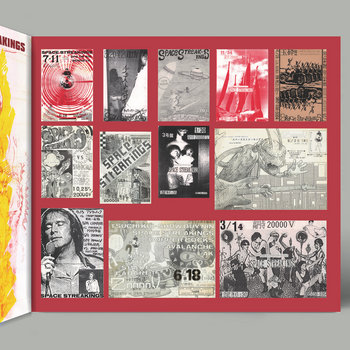 In the late 1980s and early 1990s, amid a massive tech boom and an accompanying return to the national stage, Japanese music was at a crossroads. The deviation wasn't so much a schism as it was a pair of concurrent, opposing sea changes, the advents of J-pop and noizu (otherwise known as Japanese noise music), respectively. Where the former subgenre more or less upheld American hegemony through the incorporation of familiar stylistic and lyrical tropes, the latter presented cultural diffusion as a dissonant, chaotic ritual, lacking an obvious western analogue. And then there were the mysterious Space Streakings, a legion of oddballs (and according to rumor, erstwhile video game programmers) with names like Captain Insect and Karate Condor, who demolished the above binary to transcendent effect through an unprecedented, criminally underrated merger of grindcore percussion, jazz-funk fanfare, industrial effects, screamo vocals, and glitched-out hip-hop—all before suddenly disappearing in the late 1990s, never to be heard from again. 
More than two decades after the band's last output, experimental music bastion Skin Graft (who released much of the band's recordings, most notably 1994's Steve Albini-abetted Toku 7") has brought the maniacs' whole discography to Bandcamp for the very first time. A proper reintroduction begins with First Love, a ferocious 20-song collection that combines 1993's debut album Hatsu Koi with hard-to-find demos off 1990's eponymous debut cassette. Makoto Oshiro's painstaking remaster gives the disco-inferno energy driving "Dream Dump Island 夢の島" and "Magic Dragon マジックドラゴン," a long-overdue dynamic boost, while keeping the originals' unshackled production intact. Indeed, if J-pop represents the bridging of east and west, then Space Streakings' music is a global superhighway riddled with spike traps and blazing oil spills—and no speed limit or exit ramp in sight. For those listeners sadomasochistic enough to partake, an unforgettable joyride awaits.