ALBUM OF THE DAY
Album of the Day: LoopWhole Beats & EastKoast, "Only in AmeriKKKa"
By D.L. Chandler · July 20, 2016
​
​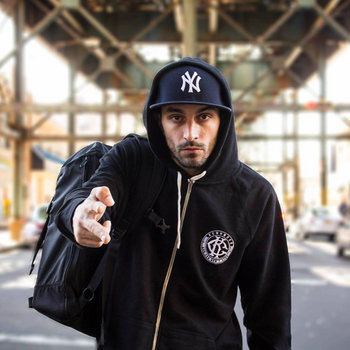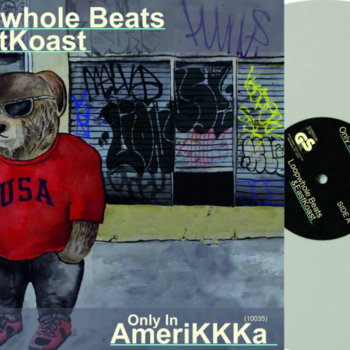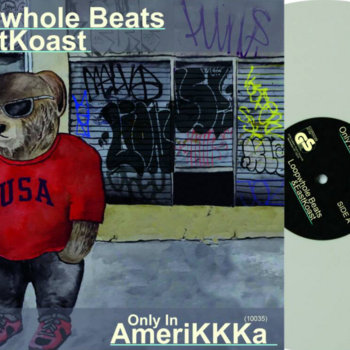 .
00:10 / 00:58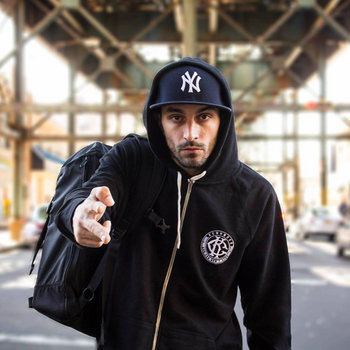 Merch for this release:
Vinyl LP, Compact Disc (CD)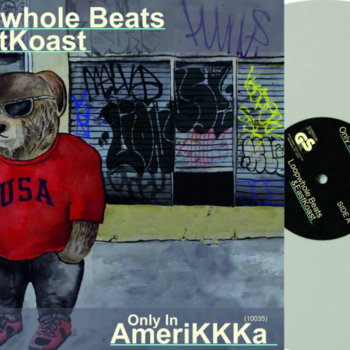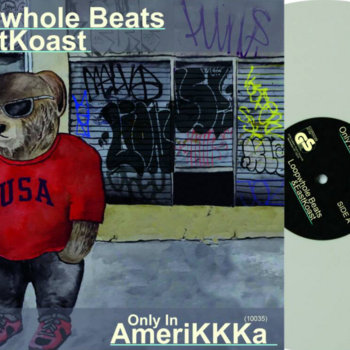 Hip-hop's current landscape doesn't emphasize the hard-driving rhythms of years past. It's far more melodic, blurring the lines between rap, dance and pop. In that context, Only in AmeriKKA, by producer LoopWholeBeats and rapper EastKoast, feels almost defiant, executing the traditional boom-bap sound in brilliant fashion.
LoopWhole seems to take cues from the classic sound of Damu the Fudgemunk, spinning gritty instrumentals from booming drums and dusty samples—the perfect backdrop for EastKoast's laser-focused rhymes. "S.N.I.T.C.H." could be lifted from an underground rap station's playlist. On "Rush II Judge," EastKoast settles into a steady groove within the track's hypnotic, looping rhythms. Only In AmeriKKKa triumphs on two main levels: LoopWhole's throwback style feels authentic, and EastKoast's wordy, rhythmic patterns succeed more often than not. Taken in full, the album feels like a love letter to East Coast hip-hop, gritty and stern.
The album doesn't vary much thematically, and EastKoast's lack of vocal nuance might leave some wanting more energy. But he has a prodigious pen game, which reveals itself in full on "360 Degrees" and "Things Of A Different Nature," two of the finest examples of his songcraft. 
Time will tell if Only In AmeriKKKa can find an audience beyond dedicated heads pining for a return to hip-hop's Golden Age. But the project's highs make a convincing case for the sound's continued relevance, and positions LoopWhole and EastKoast as two of its standard bearers.
— D.L. Chandler