ALBUM OF THE DAY
Album of the Day: Jeffrey Brodsky, "No Light and No Land Anywhere"
By Andy Battaglia · July 13, 2016
​
​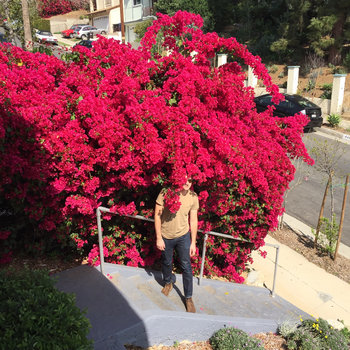 .
00:10 / 00:58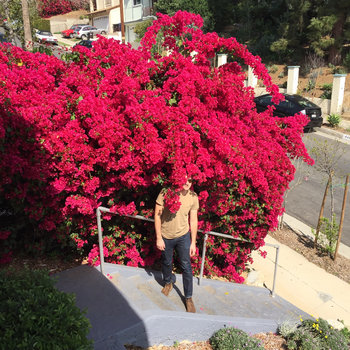 It's become commonplace in music journalism to refer to albums as "soundtracks for imaginary films"—music so cinematic it feels like it's made to accompany a sweeping storyline. No Light and No Land Anywhere is an inversion of that idea: an actual soundtrack that works just as well on its own.
Jeffrey Brodsky's No Light and No Land Anywhere is a score of a film by the same name, a moody portrait of a young woman lost in Los Angeles by director Amber Sealey (and executive producer Miranda July). The trailer is a tone poem focused on a British expat, after the death of her mother, in search of herself via sometimes seedy means. The music tells a separate story using subtlety and force.
Opening track "Mustard, Mayonnaise, Chicken, No Lettuce" lays out its primary musical elements as a short spell of piercing, poignant electronic tones, arranged together in mesmerizing form. "Hi It's Lexi" continues with a mix of presence and restraint, moving in ambient fashion through melancholy synth washes and occasional, distant pulses. "Lexi's Theme" introduces a doleful piano, with a few scattered bright notes to suggest a sense of hope that's not altogether vanished.
The pieces are all short and composed for specific settings and scenes. But ambient music can sometimes be served well by a sense of purpose, even if that purpose isn't wholly known. There are no longueurs here, no tracks that keep going past the moment when their point was made. The levels of intensity ebb and swell, with upper registers reached in tracks like "The Distant Concussion of a Gun" and "I'm a Brain Surgeon." But even at his most seething, Brodsky—as a composer—seems secure in the knowledge that silence can be just as powerful as a strong blast of noise.
—Andy Battaglia